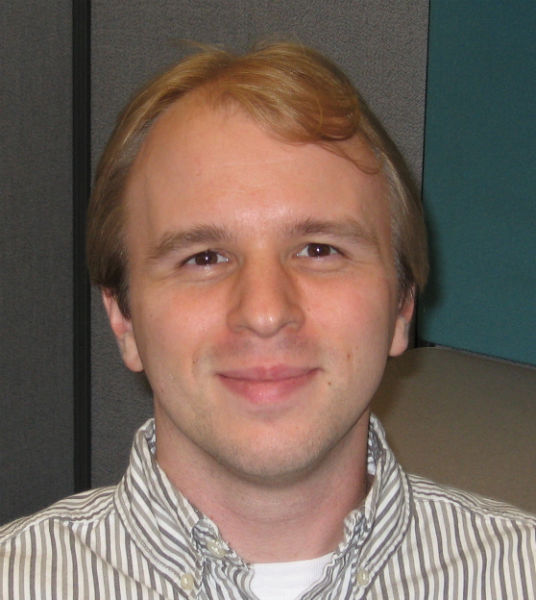 Geezeo adds Product VP to management team
TOLLAND, CT (June 12, 2014) — Geezeo, a company that helps hundreds of banks and credit unions better engage customers through digital channels, today named Eric Austrew as Vice President of Product Management. He'll be responsible for managing the Geezeo product road map, while assuring a product vision and strategy that meets evolving market needs. A seasoned product executive, Mr. Austrew's experience has spanned various areas and industries, including extensive experience in product strategy, data visualization, gamification, visioning and product leadership.
Before joining Geezeo, Mr. Austrew was Director of Product Management at Compete.com, where he was responsible for creating and product managing Compete PRO, the first SaaS offering from consulting company Compete, a division of Millard Brown Digital. Austrew was instrumental in developing and driving the Complete Pro API strategy and execution. Prior to Compete, he was Product Manager, New Product Development for Lycos, Inc., following related positions at Turbine Entertainment and Beansprout.
"Eric's experience, expertise and passion will be instrumental in bringing Geezeo to the next level in the fintech market," said Shawn Ward, CEO, Geezeo. "With his track record in product development and management, I am confident that he'll will play a crucial role in leading the overall product strategy for the company, which will allow Geezeo to continue to transform and define PFM and the opportunities it brings to the financial services space. Business PFM, data products and gamification are huge opportunities for Geezeo and I am thrilled to have Eric on the team."
Mr. Austrew holds a Bachelor's Degree from Yale University and an MBA and a Masters of Information Science from Boston University. Austrew is also a Certified SCRUM Master.
About Geezeo
Geezeo offers more than 300 credit unions and banks an integrated suite of online tools and services including its proven Personal Financial Management (PFM) solution. The Geezeo PFM solution is thoughtfully integrated with a credit union or bank online banking platform, giving their users a holistic view of financial assets, liabilities, cash flow, goals and budgets. Geezeo's included Engagement Banking platform, offers relevant, data-driven content that helps financial institutions develop online customer dialog while generating growth through acquisition and increased wallet share. For more information on the privately held company, visit www.geezeo.com.
---