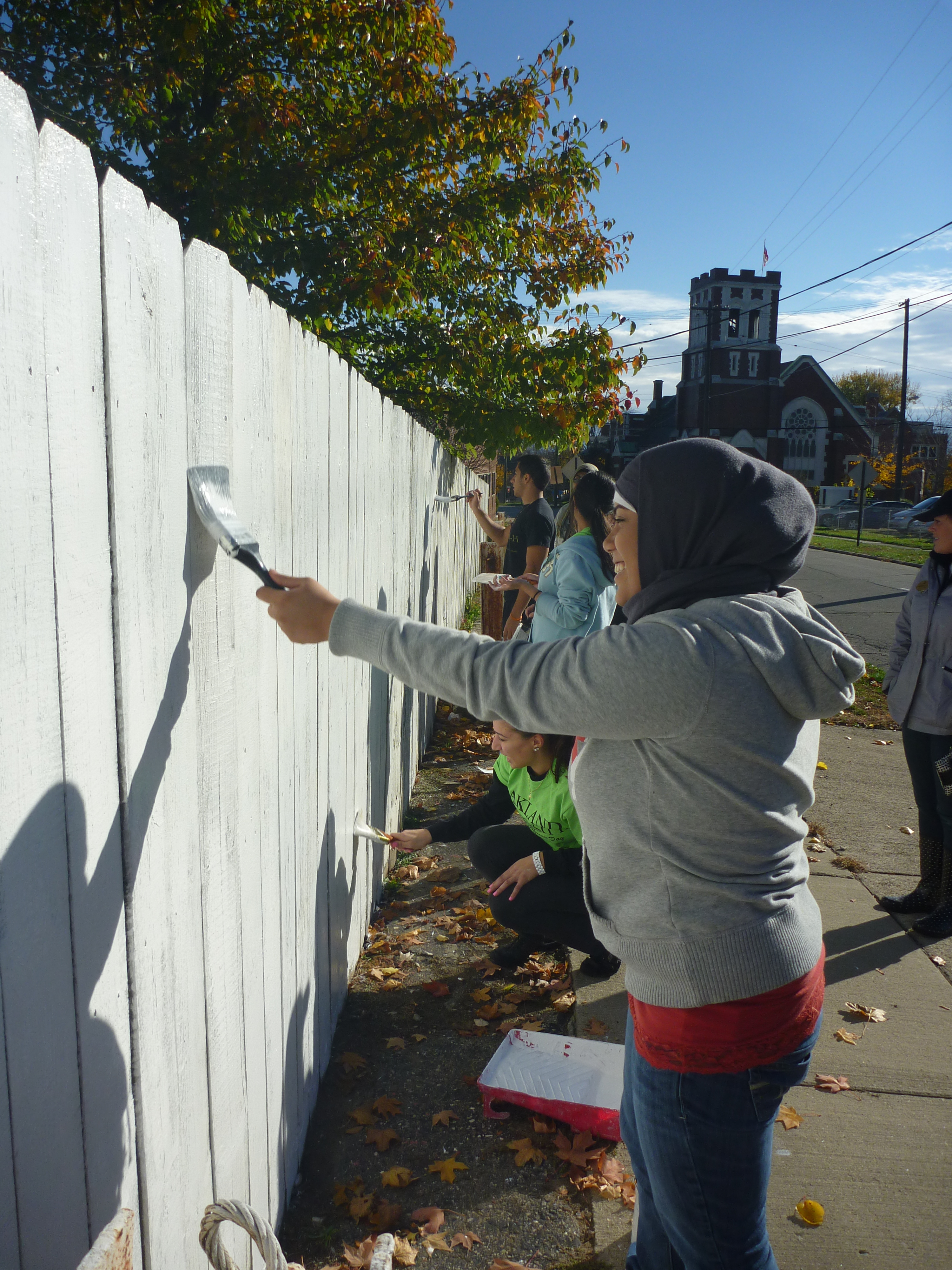 Genisys Makes A Difference
Auburn Hills, MI, November 16, 2012 – Genisys Credit Union sponsored Make A Difference Day on October 27, 2012, inPontiac,Rochester andDetroit.
Make a Difference Day is the largest annual all-day service event in the country, and this was the first year that the event was coordinated byOaklandUniversity.
"With help from Genisys, we were able to send over 150 students to seven community agencies to participate in direct-service activities," said Brad Bender, Oakland University Service Day Coordinator. "Thanks to our generous sponsors from the OU Alumni Office and First Student, we were able to provide free t-shirts to all those involved as well as free transportation to and from theDetroitservice. Students registered online and were then placed with an organization. That morning, students were fed a continental breakfast, received their free t-shirt, grabbed a lunch, and headed out to their site. OU students completed over 900 hours of service by working among one another on direct-service activities for Make a Difference Day."
At theBaldwinCenter, students sorted canned food, and at HAVEN, students helped winterize the community garden.
"Thanks to the OU volunteers, we will be able to distribute a Thanksgiving meal and two weeks worth of groceries to 300 families in need this holiday season," said a Baldwin Center Representative.
A group of students assisted with the 100 Houses Project by boarding up abandoned homes and cleaning up around them at the Detroit Rescue Mission Ministries while another group of students painted a fence and assisted with winterizing the community garden at theHispanicOutreachCenter.
At the Student Organic Farm on the campus ofOaklandUniversity, students assisted with winterizing the farm and raking leaves.
"Working at the Organic Farm was a lot of fun," said an OU student. "The experience showed how important teamwork is as we had to work together to get all of the tasks completed by the end of the day. Being able to see the difference we made – as well as the free organic vegetables – was rewarding!"
At Meadow Brook Estate, students decorated Knole Cottage for the winter season.
"I liked getting to spend time with some of the members of my student organization and being able to help Meadow Brook Estate with their Christmas decorations," said another OU student. "Everyone should get involved next year!"
In downtownPontiac, students helped clean up the sidewalks and decorate for the holidays.
"Make A Difference Day truly demonstrates what Genisys stands for and is a great way for the younger generation to become involved in the surrounding communities," said Jackie Buchanan, President/CEO.
Genisys Credit Union is proud to be making a difference in our communities, and we truly believe that Genisys is "where you come first". We are locally owned, locally controlled and continue to receive BauerFinancial's five-star rating for financial safety and soundness. Follow genisyscu on Facebook and Twitter for contests, promotions and other helpful information. A calendar of events can also be found on our website at http://www.genisyscu.org/.
---