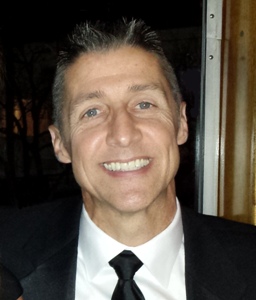 GTE Financial names Scott DeThomas as Senior Vice President, products and member sales
TAMPA, FL (August 21, 2014) — GTE Financial, one of Florida's largest credit unions, has named retired Colonel Scott DeThomas, former senior wing commander and CEO of MacDill Air Force Base, as senior vice president products and member sales.
"Scott's business acumen and leadership ability to forge relationships toward a common goal is one of many reasons he is a perfect fit for our organization's management team," says Joe Brancucci, president and CEO of GTE Financial. "As senior vice president of products and member sales, Scott will be key in developing and refining our sales-focused organization related to the quality of the products and services we offer, as well as the attraction, retention and development of our members."
DeThomas has a distinguished career of more than 23 years in the U.S. Air Force including accounting and finance officer, director of staff to the secretary of the Air Force,  division chief and senior analyst strategy and policy, and wing commander and CEO of MacDill Air Force Base.
"Scott's reputation and experience really speaks for itself, and GTE is honored to have him on our executive team where his strengths and assets will help enhance what we're all about," says Brian Best, executive vice president member sales and service. "His strategic thinking and way of bringing people together for a common good will better enable us to give a higher level of service to our members and the communities we serve."
DeThomas received his Bachelor of Science degree in Management from the United States Air Force Academy.  He has also earned Master of Arts degrees in Management (Webster University), Military Operations and Science (Air University), Advanced Air and Space Studies (Air University), National Security Strategy (National War College), and received a Lean Six Sigma masters certificate.
About GTE Financial:
GTE Financial is a not-for-profit financial cooperative with more than $1.7 billion in assets and 21 Community Financial Centers located throughout West Central Florida. Chartered in 1935, GTE Financial is locally owned and operated in the Tampa Bay area, serving more than 224,000 individuals and businesses. More information on GTE Financial can be found at www.gtefinancial.org. 
---