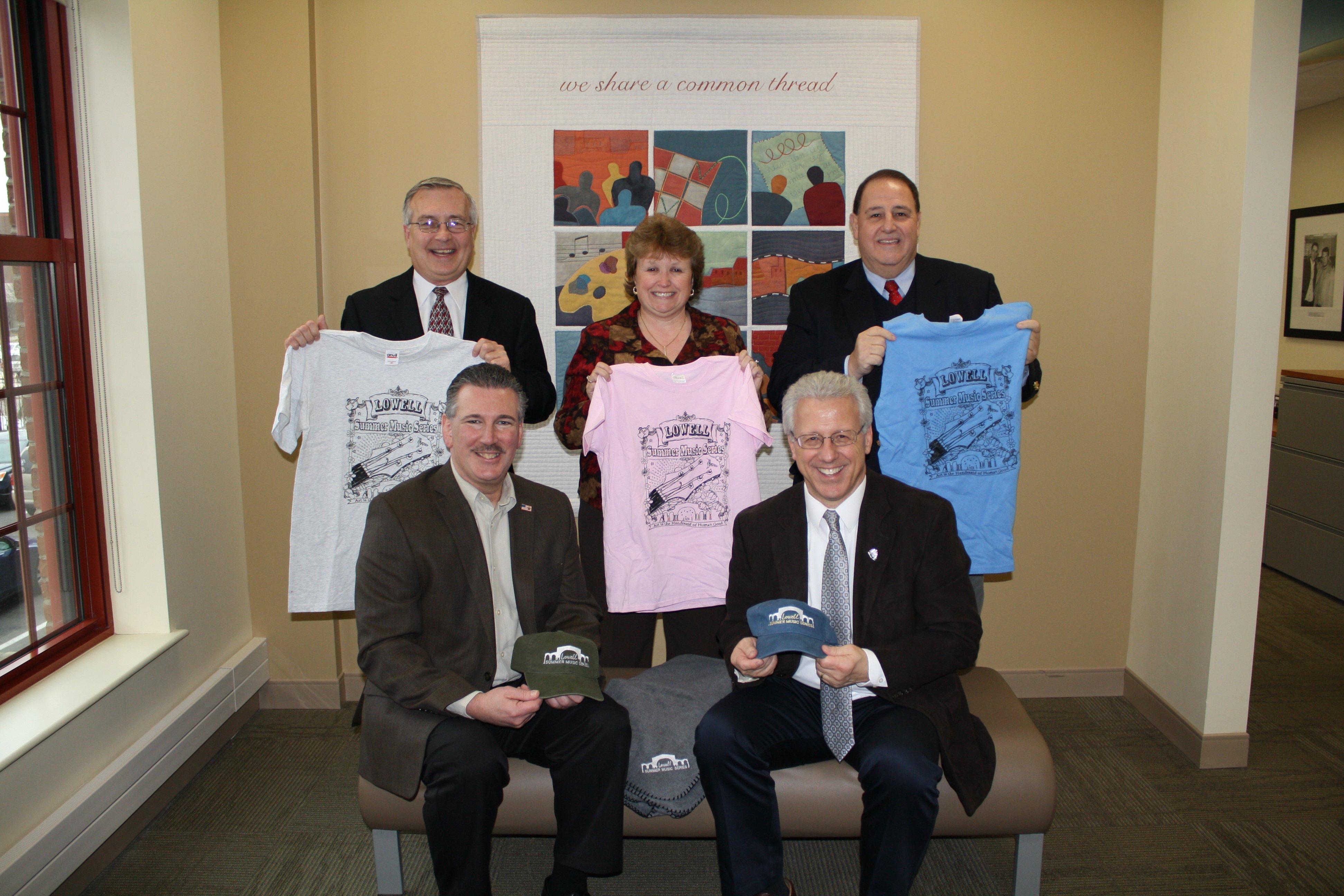 Jeanne D'Arc Credit Union is Premier Sponsor of Lowell Summer Music Series
LOWELL, MA – Jeanne D'Arc Credit Union is pleased to announce that it has signed a three-year agreement with the Lowell Festival Foundation to be the premier sponsor of the Lowell Summer Music Series, which is presented with the Lowell National Historical Park.
"We are thrilled to partner with the Lowell Summer Music Series to help provide affordable outdoor concerts for residents of Greater Lowell," said Mark S. Cochran, President and Chief Executive Officer of Jeanne D'Arc Credit Union. "The Lowell Summer Music Series provides outstanding musical performances. We are proud to be a part of continuing that tradition."
The nonprofit Lowell Summer Music Series – which hosts performances at Boarding House Park – held 18 concerts last summer in various musical genres, including rock, pop, folk, reggae, jazz, blues, country, and, of course, the annual Banjo & Fiddle contest as well as numerous children's concerts.
Lowell Festival Foundation Chairman Arthur Sutcliffe called Jeanne D'Arc Credit Union's participation key to the success of the Series.  "In difficult economic times, it is so important for business leaders to support and sustain the arts.  This is truly important to the future of the Series and we appreciate Jeanne D'Arc's participation in such a meaningful way."
Lowell National Historical Park Superintendent Celeste Bernardo expressed her appreciation. "This generous sponsorship will make it possible for the Park and Foundation to continue to present a first class concert series that attracts over 25,000 people each summer to enjoy downtown Lowell's resources and services."
About Jeanne D'Arc Credit Union:
Jeanne D'Arc Credit Union was established in 1912 and is a full-service, member-owned community-based financial cooperative with more than 59,000 members and more than $1 billion in assets. It operates six full-service branches in Lowell, Dracut (2), Tyngsboro, Chelmsford and Methuen, Massachusetts; three high-school branches at Lowell High, Dracut High and Methuen High schools; and a loan center in Lowell.
---