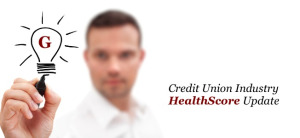 Join Glatt Consulting November 30 For A Live Credit Union HealthScore Update
Join Glatt Consulting founder Tom Glatt, Jr live online Friday, November 30 for the release of Glatt Consulting's latest Credit Union Industry HealthScore. There are many surprising trends in the data that buck conventional wisdom and conflict with common industry talking points. Login and learn about the credit union community's health drivers and detractors for the 3rd quarter, and where we might be headed in 2013.
The live event, streamed online using the Google+ Hangout feature, will begin at 3:00 PM eastern/12:00 PM pacific and will last approximately 30 minutes. Participation is free.
If you have a Google+ account you may watch (and participate in) the update right in Google+. Simply keep an eye on the official Google+ event at https://plus.google.com/events/c10gkualrn7p6dvd370ref5damo
If you want to watch without participation, catch the live stream on www.glattconsulting.com on the day of the event.
We will also archive the update video and make it available on www.glattconsulting.com and our YouTube channel at http://www.youtube.com/user/glattconsultingllc.
About the Credit Union Industry HealthScore
Glatt Consulting's Credit Union Industry HealthScore is a composite financial performance score reflecting the overall financial health of US-based credit unions. The score range is based on a 5-point scale, with 5 being the most healthy and 0 being the least healthy. The score is published as a means to spark industry discussion on the strategic direction of the credit union movement.
About Tom Glatt, Jr
Tom Glatt, Jr. is founder of Glatt Consulting, a credit union consulting firm specializing in strategy consulting for credit union boards and management teams. Tom has over 18 years of strategy consulting experience in the credit union community. His primary areas of consulting focus include assisting clients in developing corporate strategy, developing execution and budgeting strategies, and tracking, analyzing and reporting on client strategic performance.
---