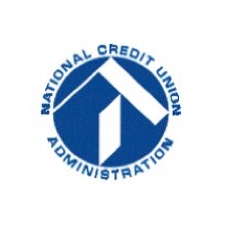 NCUA awards $520,440 in grants to 153 low-income credit unions
Funds to Support Student Internships and Staff, Volunteer Training
ALEXANDRIA, VA (April 1, 2015) — Credit unions providing affordable financial services to underserved communities will be able to offer staff training and student internships with grants awarded today by the National Credit Union Administration.
"These grants focus on the future of credit unions," NCUA Board Chairman Debbie Matz said. "They will help train staff and volunteers to provide even better service and introduce the next generation of leadership to the credit union system. NCUA works hard to help credit unions succeed, and investing in current and future staff is a good way to help them do what they do best: serve members and their communities."
A total of 153 low-income credit unions will receive $520,440 through the first Community Development Revolving Loan Fund grant round in 2015. NCUA's Office of Small Credit Union Initiatives administers the funds. Congress established the fund to provide grants and loans to credit unions serving low-income communities. Since 2001, NCUA has received more than $14.8 million in grant funding.
NCUA awarded grants for two initiatives: staff and volunteer training ($273,000 in grants awarded) and student internships ($247,440 awarded). In this round, 344 credit unions submitted grant applications to NCUA with more than $1.7 million in funding requests.
A list of grantees is available online here. Credit unions have received an email notification and may check their CyberGrants login for their application status. Credit unions that did not receive a grant in 2014 and those with smaller assets received priority for funding.
"These initiatives are down payments on the future," OSCUI Director William Myers said. "Customer service is a strong suit for credit unions, and staff and volunteer training will help credit unions find ways to up their game. Internships give students a sense of the possibilities of careers in the credit union system and an appreciation of the importance of an affordable financial services alternative to low-income households and communities that lack adequate access to affordable financial products and services."
Low-income-designated credit unions interested in applying for the second grant round of 2015 are encouraged to participate in the agency's April 15 webinar to learn about the initiatives that will be offered.
Online registration for the webinar is available here. Participants will also use this link to log into the webinar. Registrants should allow pop-ups from this website. The webinar will last 90 minutes. There is no charge.
NCUA's Office of Small Credit Union Initiatives fosters credit union development and the effective delivery of financial services for small credit unions, new credit unions and credit unions with a low-income designation. Credit unions may stay informed of grant news by subscribing to OSCUI's monthly e-newsletter FOCUS, which features articles, announcements and advice for small, low-income and new credit unions.
NCUA is the independent federal agency created by the U.S. Congress to regulate, charter and supervise federal credit unions. With the backing of the full faith and credit of the United States, NCUA operates and manages the National Credit Union Share Insurance Fund, insuring the deposits of more than 99 million account holders in all federal credit unions and the overwhelming majority of state-chartered credit unions. At MyCreditUnion.gov and Pocket Cents, NCUA also educates the public on consumer protection and financial literacy issues.
---