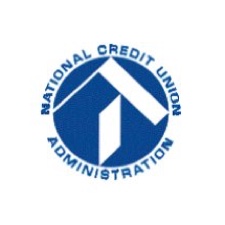 NCUA hosting Remittances webinar
ALEXANDRIA, VA (June 3, 2015) — Credit unions that would like to know more about international funds transfers can get valuable information on an upcoming National Credit Union Administration webinar, "Remittances and Other Money Transfer Services," scheduled for Wednesday, June 17, beginning at 2 p.m. Eastern.
Vanessa Lowe, Economic Development Specialist with NCUA's Office of Small Credit Union Initiatives, hosts a panel of experts including:
David Grace, Managing Partner of Dave Grace and Associates;
Carla Decker, CEO of District Government Employees Federal Credit Union;
Daniel O'Malley, Senior Advisor, Viamericas; and
Roger Nettie, Senior Consultant, Risk Management, CUNA Mutual.
Topics to be covered during the webinar include:
Which countries receive the most money transfers;
How to choose the appropriate remittance partner;
Bank Secrecy Act and other regulatory issues to consider; and
Where remittances rank in priority for immigrant services.
Online registration is available here. Participants will also use this link to log into the webinar. Registrants should allow pop-ups from this website. The webinar will last 90 minutes. There is no charge.
Participants may submit questions in advance at WebinarQuestions@ncua.gov. The subject line of the email should read, "Remittances." Participants with technical questions about accessing the webinar may email audience.support@on24.com. This webinar will be closed captioned and then archived online here approximately three weeks following the live event.
NCUA's Office of Small Credit Union Initiatives fosters credit union development and the effective delivery of financial services for small credit unions, new credit unions, minority depository institutions and credit unions with a low-income designation.​
NCUA is the independent federal agency created by the U.S. Congress to regulate, charter and supervise federal credit unions. With the backing of the full faith and credit of the United States, NCUA operates and manages the National Credit Union Share Insurance Fund, insuring the deposits of nearly 100 million account holders in all federal credit unions and the overwhelming majority of state-chartered credit unions. At MyCreditUnion.gov and Pocket Cents, NCUA also educates the public on consumer protection and financial literacy issues.
---