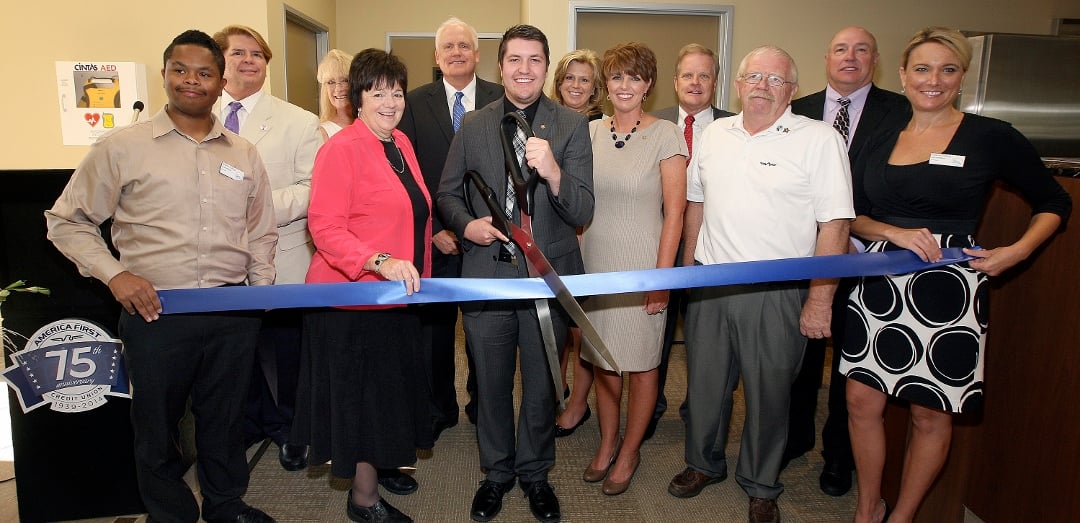 America First Credit Union hosts ribbon cutting at newest south Durango location
LAS VEGAS, NV (August 18, 2014) — America First Credit Union hosted a grand opening celebration and ribbon cutting ceremony at its newest location at 6090 South Durango Drive on Friday, Aug. 15. Continuing its exponential growth and commitment to servicing members, South Durango is the fifth America First branch to open thus far in 2014. It is the 12th location servicing southern Nevada and the 108th branch for the credit union.
South Durango will host a number of events throughout the grand opening week of Aug. 18 – 22. Events include account promotions and certificates, coloring contests for kids, Visa gift card drawings and giveaways for adults and children.
South Durango is located at 6090 South Durango Drive, Las Vegas, NV 89113. Branch hours are Monday – Friday 9 a.m. – 6 p.m., Saturday 9 a.m. – 3 p.m.
Celebrating 75 years, America First has become one of the largest, most stable and most progressive credit unions in the country, and has remained a member-owned, not-for-profit cooperative financial institution. Today, America First has 108 branches, and is the 12th largest credit union in assets in the United States with over $6 billion, and the seventh largest credit union in membership in America with more than 659,000 members.
For more information, visit www.americafirst.com, America First Credit Union on Facebook, Twitter, @AmericaFirst on Instagram and Pinterest.
 Photo attached: Linda Carver, chair of America First Credit Union Board of Directors, John Lund, president and CEO of America First Credit Union, Matthew Dice, branch manager of the new South Durango location, Tammy Gallegos, vice president of marketing communication and service quality, Rich Syme, senior vice president of electronic services and product management, representatives from the Las Vegas Metro Chamber of Commerce as well as America First employees, celebrate the new branch opening during a ribbon cutting ceremony on Friday, Aug. 15.
---