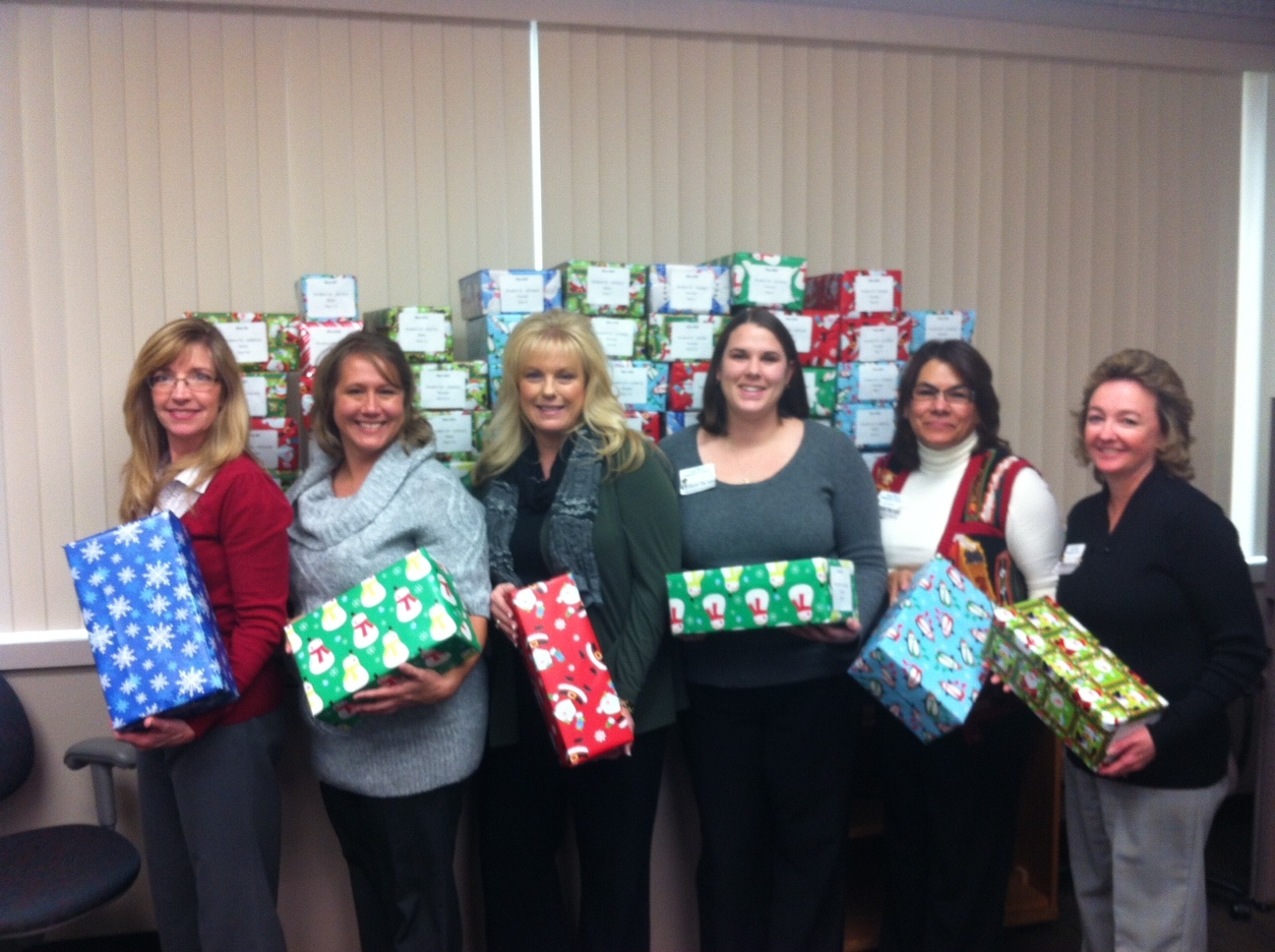 Select Gibson Middle School Children to Receive Early Christmas Presents—New Shoes—From America First Credit Union at Holiday Delivery Event
LAS VEGAS—December 20, 2012—Gibson Middle School students (83) received new shoes wrapped in festive holiday paper from the Warm the Soles of Kids program sponsored by America First Credit Union.
Annually, America First provides new shoes to economically disadvantaged children throughout Utah and Greater Las Vegas. Celebrating its 18th year, the Warm the Soles of Kids program has become one of America First's most enduring holiday traditions.
Children in 10 schools and support programs, from Brigham City to Las Vegas, will be receiving early Christmas presents—new shoes—because of the generous donations of America First members, employees, and concerned citizens.
ABOUT AMERICA FIRST
America First Credit Union was founded at Fort Douglas in Salt Lake City on March 16, 1939 by a small group of people determined to form their own cooperative to promote their collective economic well-being. In its 73-year history, America First has become one of the largest, most stable and most progressive credit unions in the country, and has remained a member-owned, not-for-profit cooperative financial institution. Today, America First has 103 branches, and is the 13th largest credit union in assets in the United States with over $5.4 billion, and the 7th largest credit union in membership in America with more than 597,000 members. Visit www.americafirst.com.
---