Recent construction trends impacting financial lending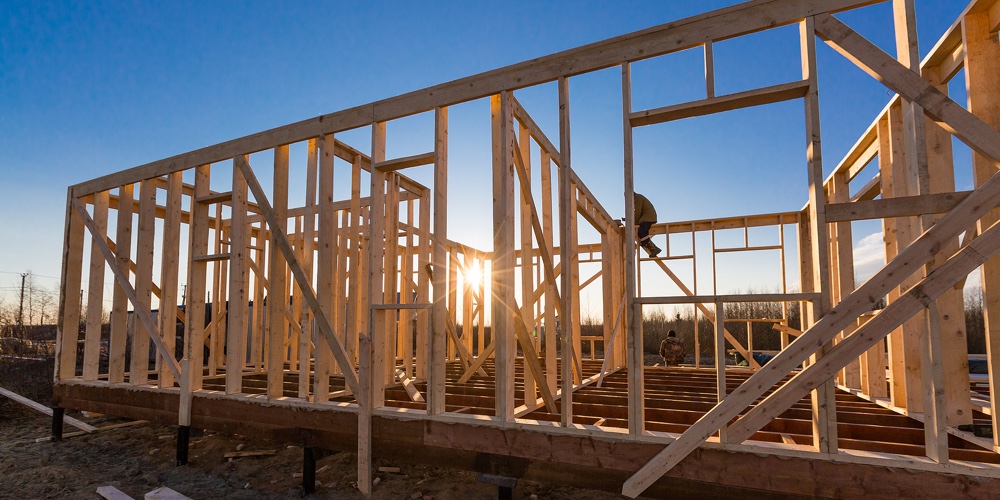 The construction industry is one that's constantly changing and evolving. Some years, it thrives with new projects filling up the schedule. Others, it struggles to adapt to external pressures and leaves construction companies scrambling for enough work to keep the lights on.
The beginning of the new decade has proved challenging for the construction industry as a whole, and these trends are affecting related industries as well. How are recent construction trends impacting the real estate market — and in turn, financial lending?
1. Material Shortages and Delays
One of the biggest challenges construction companies faced during 2020 and into 2021 was a lack of materials and skyrocketing material costs. The COVID-19 pandemic interrupted supply chains in all sorts of industries, leaving business owners scrambling to keep their projects moving forward.
A survey by the Associated General Contractors of America (AGC) found that more than 52% of companies reported a shortage of materials and parts, making it an even bigger problem than a lack of workers or even the pandemic itself.
Some items necessary for home construction projects, such as appliances, weren't in short supply in 2020. But upwards of 95% of home builders report a lack of these supplies moving into 2021. In addition to making it harder to complete existing projects or take on new ones, this growing shortage has affected the financial lending industry as well. 
Credit unions and financial institutions must still anticipate project costs and timelines in flux thanks to unprecedented delays. Even as vaccines do their work across the country, the supply chain will take time to readjust. Prepare for these challenges with proactive communication with commercial and residential clients.
2. Backlogs in Loans and Projects
Despite massive progress in vaccination rates in many parts of the country, uncertainty prevails as case numbers rise in some regions. This compounds the difficulty of responding to project backlogs that were already putting stress on homeowners, commercial clients and contractors.
Projects that were scheduled for completion during the pandemic are often sitting in limbo, and banks are stalling in handing out the financing needed to complete them because of the pandemic-induced economic slowdown.
The biggest challenge is managing the unknown and figuring out the best way to predict what has, until this point, been essentially unpredictable. There's no way to know when the pandemic might end or when things might start to go back to normal — nor when the delays that have been impacting the construction industry since the beginning of the pandemic might begin to lighten up.
Industry experts are confident the second half of 2021 will prove to be a better year than its predecessor, but there is a lot of uncertainty in the market that will take time to overcome.
3. Residential Real Estate Market is Still Hot
There's no doubt that residential real estate is a seller's market, which means new or repeating homebuyers are struggling with soaring prices and fierce competition. Mortgage preapprovals have spiked at many financial institutions, which means professionals need to respond to more demand with both urgency and empathy.
Credit unions should be prepared to offer education and responsive communication so new buyers feel confident in a fast-moving process. Buyers may be stressed going high above asking price for their new home, and will count on meaningful financial guidance now more than ever.
4. Real Estate Construction and Commercial Needs
Residential construction isn't the only industry that's been impacted by the pandemic and the challenges shaping the entire sector. The rise of e-commerce and repetitive lockdowns have increased vacancy rates in commercial properties as businesses either shift to an entirely online model or close their doors entirely.
This, in turn, has led to a rise in the need for fulfillment and distribution centers instead of storefronts. The push toward online storefronts has been happening for years, but lockdowns and social distancing necessitated the swift adoption of these sales techniques throughout 2020.
This has created a unique opportunity and an interesting challenge in both the construction and lending industries. Financial institutions that can shift gears to accommodate commercial construction trends may be able to take advantage of this new business opportunity. 
Some businesses are scaling back on retail space while scrambling to invest in the purchase and construction of industrial facilities. With such a hot, competitive market, cooperation with financial lenders is key for many business owners looking to expand in response to changing needs. Credit unions who can establish strong ties and adapt quickly to their client's needs will provide a crucial service to small business owners in their community.
Credit Unions Must Adapt to the Market
It could be months or even years before the construction industry recovers back to what we might consider normal. Navigating a global pandemic is something no one has experienced before, so most companies are learning as they go. 
As the construction industry shifts in response to workforce and material shortages, the real estate market responds and financial lenders must follow suit. Staying on top of trends will help credit unions adapt to their clients' changing needs.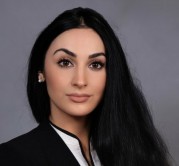 Evelyn Long is a writer and the editor in chief of Renovated. Her work has been published by the National Association of REALTORS®, Training Journal and other online publications.
Web: https://renovated.com
Details