Members' financial health will take a hit when student loan payments resume in 2022
Here are 3 ways your credit union can help
The temporary freeze on the $1.6 trillion (and counting) in federal student loans provides much-needed short-term relief to millions of borrowers since March 2020, with 88% of those surveyed saying this relief is critical to their financial health.
When this pause expires in May 2022, the financial health of credit union members with student loans will suffer.
Re-introducing the logistical and financial burden of student loans will further complicate the already complex and precarious financial lives of many of your members. In the wake of this, credit unions have a real opportunity to support members' financial health.
The Student Loan Drain
Individuals with student loans were already struggling with their financial health more than those without them. In fact, the Financial Health Network's research finds that households with student loans are 50% less likely to be financially healthy than those without student loans (37% vs. 22%). And adding repayment back into the mix is concerning as nearly 89% of fully-employed student loan borrowers aren't financially secure enough to resume payments. What's more, having student loans also corresponds with negative physical and mental health outcomes.
Additionally, nearly half of borrowers — some 16 million people — will have their loan service providers change. Despite notifications of this change, it's unclear the extent to which monthly payments may change. As a result, members will undoubtedly feel increased confusion and stress with the clock ticking down and much still up in the air.
3 Ways to Support Your Members
Any way you look at it, your members can benefit from your support. So how can your credit union help?
Measure financial health. Measuring financial health gives you a holistic view of the financial lives of your members. It lets you know how your members spend, save, borrow, and plan while determining where they may thrive or have pain points. Our FinHealth Score® Toolkit and Attune scoring platform can help with your measurement efforts.
Identify products and services. Directing members to tools, re-tooling existing products and services, or even introducing new, cutting-edge ones can support the financial health of your members.
One such way to do this is to make members aware of tools that help them determine the right repayment plan to fit their needs or even calculate their estimated payments.
Credit unions can also launch new products, such as the Save My Change program at Community First Credit Union, a round-up savings tool that helped members reduce their number of overdrafts and improve their financial health.
Fintech collaboration, such as a recent one between Lake Trust Credit Union and Nickels, a fintech that utilizes behavioral science insights to help borrowers repay federal student loans, can help. The partnership between Astera Credit Union and ChangEd, a fintech that helps student loan borrowers make payments by rounding up purchases and applying that extra money to repayment, is another case in point.
Implement a financial health strategy. Measurement, products, and services are important ways to start, but the best way to support member financial health is by developing and implementing an organization-wide financial health strategy. And our Financial Health Maturity Assessment Program (FinHealth MAP), a framework to help credit unions mobilize internally and increase their impact on member financial health, can help there.
Why This Matters for Credit Unions
Our research found that although 82% of credit union members expect their credit unions to help improve their financial health, only 40% think their credit unions actually do this. There's real value in closing this gap between expectations and delivery.
Members that feel supported are more likely to recommend their credit union to others than those that don't (88% compared to 63%). And nearly all members (95%) that feel supported report a willingness to purchase additional products and services compared to those that don't (57%). We also see that feeling supported by one's credit union corresponds with better financial health.
Credit unions are uniquely positioned to support member financial health because supporting members is already in the credit union DNA. Utilize the upcoming restart of loan payments to reiterate your support. It's good for the business and it's certainly good for members.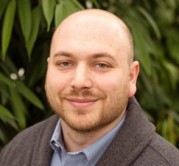 Stephen Arves is a Manager on the Policy & Research team at the Financial Health Network. He is passionate about improving people's financial health and leads work to help ...
Details