The honest truth behind credit union-bank mergers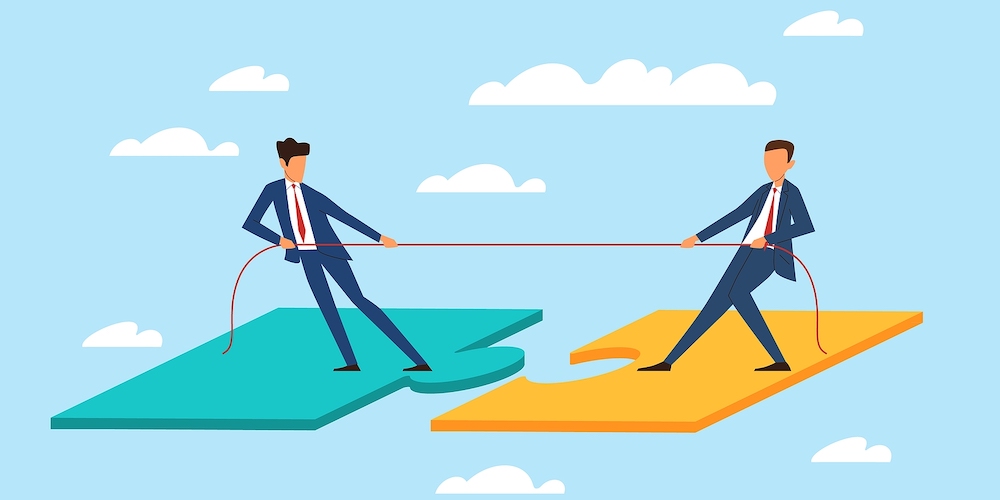 Over the past several years, the natural evolution of the banking industry has led to consolidation among many financial institutions. Given the current trajectory of our economy, this is something that likely won't change anytime soon. At a time when American businesses and families need safe and affordable products and services the most, financial institutions from the smallest credit union to the largest megabank should be doing everything they can to best serve their members and customers.
So it begs the question: If a credit union and a bank decide that merging is the best solution to serve their community, why are big bank lobbyists trying to interfere?
When a bank chooses to merge with a credit union, there are several factors involved that both parties must recognize, but ultimately, it is up to the bank to approve a merger with a credit union. This onus, which falls to the banks and their board of directors specifically, is a voluntary, market-based transaction. Credit union-bank mergers represent only a small percentage of mergers within the financial services sector, accounting for just over three percent of total bank mergers in 2021.
With those concrete facts in mind, it's unclear why banking trade groups continue to push a bogus narrative around credit union-bank mergers, a practice that has existed for quite some time. Citing myths such as credit unions are using their competitive advantage as tax exempt institutions to buy banks, or credit unions are targeting banks for their wealthier customers, the big bank bullies couldn't be further from the truth.
Credit unions face numerous restrictions that banks do not face, even with the tax-exempt status. For one, credit unions can't take outside investment to raise capital and are restricted on business lending. Credit unions are also confined to their field of membership and are limited on the products they can invest in.
It's also important to note that credit unions pay many taxes when a bank merges and reopens as a credit union. Purchase and assumption transactions are subject to taxation at the bank level and the National Association of Federally Insured Credit Unions (NAFCU) estimates that over 100 million dollars in taxes have been paid over the past several years. These include local property taxes as well as payroll taxes.
Credit unions are structured as a not-for-profit cooperative, thus serving community members is the sole mission of each branch – not their bottom lines. Credit unions participate in these mergers to ensure a branch remains open and that local communities continue to have access to safe and affordable financial products and services. The decision is often a win-win for the local community, preserving their trusted banking option, as well the bank employees, who are able to retain their jobs.
Among the banking trade group's argument, which is clearly riddled with inaccuracies and misrepresented facts, is a failure to mention that they have closed nearly 200 branches per month over the last two years, according to study done by the National Community Reinvestment Coalition. These closures have led to the formation of banking deserts, at a rapidly alarming rate, and have disproportionately affected many low-income and minority populations – the very groups large banks claim to protect.
Keeping credit unions from merging with banks and serving these left-behind communities is both hypocritical and detrimental to the financial stability of American families and small businesses, as well as the economy as a whole.
Regardless of the big bank bullies' misleading arguments, credit unions continue to push for ways they can help provide the best banking services for their members and expand their services beyond the current 131 million members across the country. Whether that's stepping up and merging with banks to ensure access to financial services is retained in local communities, to educating consumers on the truth behind credit-union and bank mergers, credit unions stand ready to help serve all those in need.
B. Dan Berger became NAFCU president and CEO on Aug. 1, 2013. He joined NAFCU in January 2006 as senior vice president of government affairs overseeing five divisions including legislative ...
Web: www.nafcu.org
Details