Video is vital for marketers in 2022
Next generation marketing tactics for financial institutions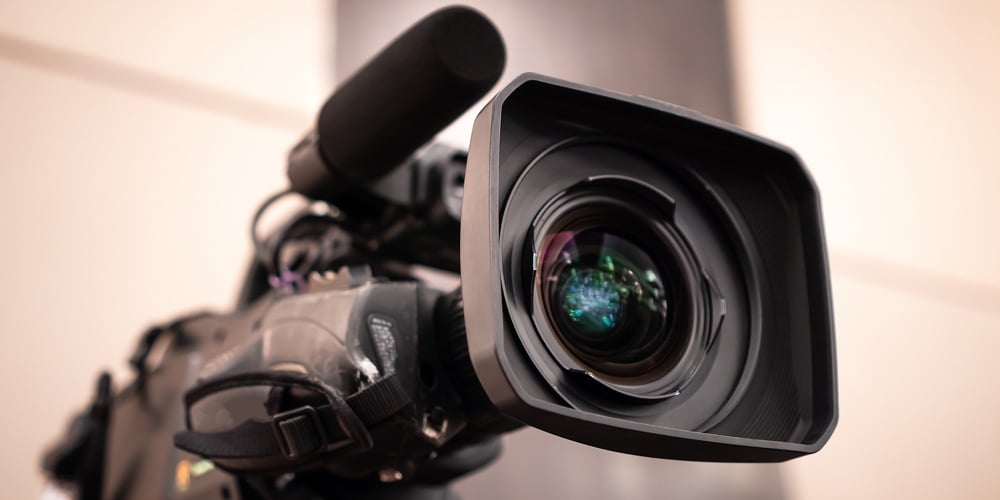 Over the last decade marketers have been forced to pivot marketing strategies as media channels and platforms have diversified. Not long ago we were in an analog world, but now in the digital-era media consumption is high, digital placements are king, and traditional print ads are practically a thing of the past.
With easy access to information in the palm of their hands, today's audiences are keenly aware. They demand advertising messages be received on their terms, and seek out the information they require rather than waiting for it to come to them. Marketers are at risk of losing the attention of their audiences unless they stay educated on the industry's media trends and analyze if and how these platforms may fit their marketing strategy.
A decade or two before the internet boomed, the average citizen was exposed to 500-700 ads per day1, a large but manageable sum when you consider that the majority of these ads were not "in motion". That number has now increased to over 6,000 ads per day! Supported by Time Magazine research, The Chicago School2 teaches students studying marketing today to assume a consumer's brain will lose interest within just 8 seconds. The cause of this rapidly diminishing attention span? Video.
The thought of creating video content may be overwhelming, if you feel this way you're not alone. Although the paradigm of marketing in this era has become increasingly complex, one thing is clear: video is skyrocketing in popularity and usage, and audiences are expecting "a video for it" no matter what the topic. Is it worth allocating more marketing budget into video? The answer is yes.
In 2020, 96% of consumers increased their online video consumption, and 9 out of 10 viewers said that they wanted to see more videos from brands and businesses. In fact, as of 2022, an average person is predicted to spend 100 minutes per day watching online videos.3 But why? Here we'll talk about the importance of video marketing, the content to focus on, what channels to consider based on data-driven strategy, and how to get started with a limited budget.
Why Video Marketing is Important
It is no surprise with mobile devices and the explosion of platforms like YouTube and TikTok, that video is the number one choice for content consumption today. Viewers retain 95% of a message when they watch it in a video, compared to 10% when reading it in the text.3  Simply put, video marketing is a vital tactic in an overall marketing plan for the following reasons:
Allows a marketer to tell a story, the "why," both with audio and visuals
Allows the audience to engage, react, and share
Can educate in a way the audience wants to learn
Encourages content consumption with a brand at an emotional level
Can be used across multiple media platforms and is more likely to be shared than other mediums
Communicates a message quickly and concisely
Creative can be entertaining, yet brand focused
Seventy-two percent of customers said they would rather learn about a product or service by way of video. In fact, 84% of people say they've been convinced to buy a product or service by watching a brand's video.4  The distribution and overall execution is just as crucial as building the content and message a brand wants to convey. Uploading the video to the right media channels ensures the right audience is consuming the content.
Target Audience and Distribution Channels
It is easy for today's brands to become overwhelmed by the multitude of outlet options for advertising. Because of this, it is vital for a brand to have a full view of their customer, build buyer personas, and target advertising in the places they will be noticed. Making the right decisions on a target audience prior to the deployment of a campaign can be the difference between success and failure.
In the financial services space, banks and credit unions are sitting on a goldmine of insights within the transaction behavior of their account holders.  If an FI is not using this data to make strategic decisions, they need to start now.
Explore all available channels and choose the ones that will reach the proper target market. It's vital when doing so, to keep in mind the different demographics that more heavily use one channel over another. There are a variety of different video channels to consider: YouTube, TikTok, Instagram, LinkedIn, Twitter, Facebook, etc. However, where will messaging get the most engagement?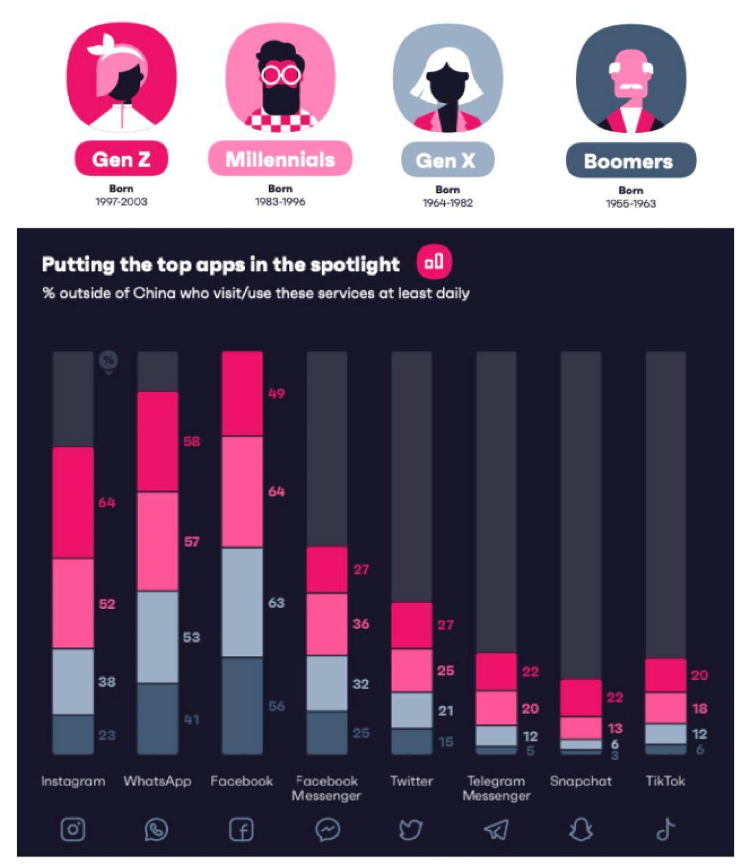 Although there are a variety of distribution channels and social video networks, YouTube seems to be winning the race. According to Animoto, 90% of brands post video to YouTube at least once per week and 83% share video on their Instagram feed (80% share to Instagram Stories).4
Among US social video viewers, YouTube is the top platform for watching short-form content, with 77.9% of those ages 16 and older going there to stream videos less than 10 minutes long. The No. 2 spot goes to Facebook, which captures a 60.8% share, while TikTok takes third with 53.9%.5
When building a video content strategy that fits an institution, we recommend putting fear aside and just starting! Test videos out on a variety of channels depending on where the ideal audience is spending their time. Measure results, and adjust plans using that data.
Expert Tips for Financial Institutions
Below are a few quick tips to consider prior to launching a video strategy:

Define the objectives. Prior to starting, be clear on why there is a need to  produce a video and what message needs to get across. Is it thought leadership? Is it educational? Is it product-driven? How will success be measured?
Production does not have to be complex. There is a time and place for high level production, involving outside firms and a high budget. To get started, keep it simple. Filming on mobile devices and pulling the file into editing software such as Canva, iMovie or Vimeo can save time and money, as well as create a comfort level with the overall tactic.
Dial in on the target audience. Consider what aspect of the message this target will be interested in and where they are spending most of their time online.  Video allows a company a new creative innovative outlet that can show off a product or service in a new light.
Keep the length short and sweet. For social media, start with videos that are 15-20 seconds or less.Always remember to include captions, most viewers are watching with the volume off.
Start with a broad topic, then niche down. For instance, start a video series about 'applying for your first mortgage'. Hit on all of the major milestones a loan shopper will need to consider in a 1-3 minute video. Then, follow up with additional shorter videos each delving into a step in the process: pre-approval, mortgage types, preparing for closing, etc.
Keep tone in mind. Especially when choosing a voiceover. The script should use easy language to understand and stay relevant to the audience. Be sure the tone is brand appropriate.
Choose distribution channels that center around the target audience. However, do not discount testing a video on multiple channels to find the sweet spot.
Have Fun! Get inspired by searching for videos on a similar topic to see other experts putting themselves out there. Don't feel comfortable being on camera? Using a tool, such as Canva, can help generate captivating content with no voiceover or actor required, simply setting copy and photography into motion does wonders for engagement.
Key takeaways
Video is considered the most engaging type of content today – and will only continue to grow. This type of media provides a way for brands to communicate their message, whether product-driven, entertaining or educational, that is compelling and information-filled. Remember to start out simple, establish a business goal, define an audience, deliver knowledge to the audience, measure the results, and repeat.
References:
1 https://ppcprotect.com/blog/strategy/how-many-ads-do-we-see-a-day/
2 The Chicago School
3 https://invideo.io/blog/video-marketing-statistics/
4https://optinmonster.com/video-marketing-statistics-what-you-must-know/
5 https://content-na1.emarketer.com/tiktok-short-video-app-us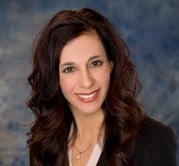 Marla Pieton is a senior marketing executive with more than 20 years of experience in leading marketing strategies, leveraging digital and data-driven platforms as well as building distinctive marketing assets ...
Details