What is the biggest risk?
A few years ago, I attended NAFCU's Risk Management Seminar. At the time, a speaker posed an excellent question.
What is the biggest risk you see looming for credit unions?
One of the panelists turned it around and asked the audience this question.
What is the biggest risk facing your credit union?
Compliance risk?
Interest rate risk?
Liquidity risk?
Credit risk?
An inability to hire the right people for the right positions?
More than 90 percent of the room picked #5.
Until the speaker posed that question, no one had their finger on that risk.
And it got me thinking today. How many of you had "pandemic" or major infectious disease on your radar of risks last October?
Yeah – I didn't either.
I'll just say this much. We're not great at predicting the future. But that's a good lesson to learn.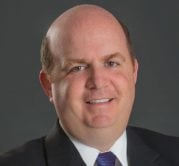 Anthony Demangone is executive vice president and chief operating officer at the National Association of Federal Credit Unions (NAFCU). Demangone oversees day-to-day operations and manages the association's education, membership, ...
Web: https://www.cuinsight.com/partner/nafcu
Details