What will the new normal at credit unions look like?
In a crisis like COVID-19, it can be tempting to sit back and wait for the dust to settle before making any decisions on how to proceed. But now more than ever, it's important to focus on the hard data and build a plan for how your credit union will thrive in the new normal.
Virtual events
Organizations big and small around the globe are pivoting from the traditional in-person conference to online events. You and many credit union employees may be teleworking, but that doesn't mean you aren't still looking to understand the most important upcoming trends and data so you can position your credit union to successfully power through the pandemic.
For many of us, this may be the first bite of the virtual conference apple. I can assure you that our complimentary virtual event, NAFCU's State of the Industry, contains all the elements you'd recognize from a traditional conference: fantastic speakers, solutions providers, and even a networking happy hour.
Branches reopening
No matter where you're located in the country, as you begin to reopen branches, you're going to make some changes. It could be as simple as reducing the number of staff in a location, or as significant as shifting to more teleworking on a permanent basis.
Questions that credit unions are grappling with include:
How do we ensure our employees know we're there to support them?
What will job applicant screening look like in a virtual environment?
Should credit unions enforce daily health checks of staff and members?
Can staff and members be required to wear face masks?
Are there implications for credit unions not reporting COVID-19 cases?
First of all, don't make assumptions. Don't assume your colleagues know what changes are coming. It's important to manage fears and do your best to meet expectations. As we've all discovered while teleworking full-time, there's no harm in over-communicating. Provide employees with up-to-date facts from the executive team to ensure staff know what to expect going forward.
Carefully review state- and locality-specific orders as requirements vary from state to state and continue to change as the country moves through reopening phases.
Delve into these issues in depth with Carlos Molina, senior risk consultant with CUNA Mutual Group in NAFCU's complimentary webinar Reopening the Branch: Rules for Safety, Security & Experience.
Learning from each other
As you're looking for guidance, so are other credit unions. NAFCU members can take advantage of our free NAFCU Networks to share and discuss how you're handling these and other issues — especially the ones none of us have had to deal with previously.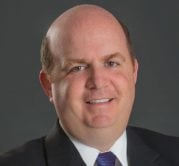 Anthony Demangone is executive vice president and chief operating officer at the National Association of Federal Credit Unions (NAFCU). Demangone oversees day-to-day operations and manages the association's education, membership, ...
Web: https://www.cuinsight.com/partner/nafcu
Details