2021 digital outlook for credit unions: 3 takeaways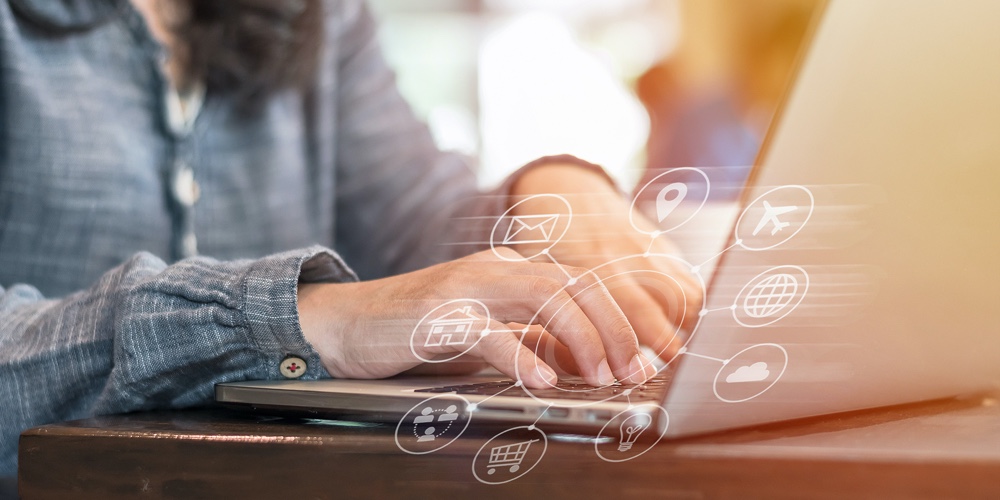 Many credit unions projected 2020  to be a transformative year. Rising competition, evolving digital technology, shifting consumer expectations, and expanding regulatory demands all played a significant role in anticipated strategic growth initiatives. Digital transformation was a buzzy term regularly shared. 
The pressure was on for credit unions to update data management software and invest in communication tools to enhance the consumer user experience. Many research studies demonstrate a direct correlation between digital banking and consumer satisfaction. A 2019 Provident Bank study reported 82% of respondents said they were less likely to switch financial institutions if they like and become accustomed to their digital banking services. The potential benefits seemed numerous: lower attrition rates, increased use of service, and an opportunity to build an ongoing consumer relationship. 
Then, the COVID-19 pandemic happened. 
Aside from the ongoing economic disturbances, arguably the most powerful impact COVID-19 had on the credit union marketplace was the abrupt transition from in-branch to remote operations. Digital service adoption did not just accelerate in 2020 but became a necessity as the majority of the year was spent social distancing and transacting in digital environments. We collectively became experts in video conferencing, servicing clients and customers fully remote, and other digital communications. 
Now looking ahead to 2021, there are many ways credit unions can proactively leverage digital opportunities to continue to enhance relationships with their members and create long-lasting value beyond simply reacting to the COVID-19 pandemic. As COVID-19 continues to impact our day-to-day lives, it's important to continue efforts on enhancing digital tools to communicate and serve members.
We share 3 takeaways from 2020 affecting the digital outlook for 2021:
Takeaway #1: Build a comprehensive, omnichannel communications strategy. 
Credit union members are looking for sales and service experiences that are simple, speedy, customized, and pleasant to use, and most want these interactions to be consistent across all engagement channels. This includes both online and mobile channels to help communicate with your borrowers and provide online banking services, such as account payments, additional service offers, applications, and other banking necessities. 
There is a continuous growing expectation among consumers that all interactions be tailored to their personal sales and service preferences, especially among Millennials and Gen Z, as corporations like Amazon, Google, and Netflix deliver hyper-personalized, hyper-relevant recommendations and offers. The removal of in-person interactions made it that much more important for credit unions to offer seamless, positive member experiences in remote settings. According to a recent FIS survey, over 45% of respondents said their banking behaviors have permanently changed in response to COVID-19, while 31% said they will use online or mobile banking more in the future.
Takeaway #2: Leverage data to personalize communication with your members
That means leveraging digital tools, such as email, text, chat, and other on-demand options to engage and communicate with your members. These various channels have high open rates (98% of consumers open text messages, most of the time within the first 3 minutes) which help prompt borrower action. Video is another digital tool with a high rate of prompting action. These methods of communication build trust and loyalty, but also allow credit unions to use data to create more individualized offers which can increase sales to match borrower needs and prompt action. 
Proactive communications can help share:
Account and credit union information and time-sensitive updates
Availability of education resources for members
Relevant product information and offers
Takeaway #3: Continue to expand
Adopting on-demand service channels like chat or self-service tools gives members direct, timely access to account support representatives. Using current digital channels like email, text, and video can help communicate and share these resources and help manage credit union resources to serve their members. 
Credit unions are no longer simply competing with other financial institutions for members' attention and share of wallet. Fintech, megabanks, and other non-traditional competitors continue to change consumer expectations and behaviors. By meeting members on the device of their choice, providing helpful and real-time content in a digestible format, and using data to personalize communications, credit unions can continue to stay in front of their members with the right communication at the right time. 
Considering strategies to support member engagement remains especially important in the midst of the pandemic as we continue to anticipate needs now and beyond COVID-19. Credit unions have traditionally relied on transactional relationships that mostly take place in a face-to-face environment. To remain relevant in this ever-growing digital age, it is imperative that credit unions find ways to replace or supplement face-to -face interactions with engaging digital forms of communication. In 2021, it isn't just about picking the right channels and tools, it's about knowing how best to use these technologies to make a true impact and meet your borrowers' needs.
Charlie Peterson is the Senior Vice President of Strategic Initiatives at Allied Solutions. In his current role, Charlie is helping credit unions nationwide successfully execute on their visions and plans ...
Web: https://www.alliedsolutions.net
Details