3 reasons you need a will
When it comes to your money, there are a million different things you have to think about in your lifetime.
Saving and budgeting might seem important right now, but what about after that? Are your finances in shape for after you're gone? Having a will might be one of the most important decisions you can make in your financial life.
Here are three reasons you should be sure to have a will in place…
It decides who gets your stuff: If you want to prevent your family from having to decide who gets what, having everything squared away in your will is a huge advantage for you. Once you've put it in writing, you won't have to worry about your family arguing over things once you're gone.
It makes death easier to deal with: When it's time to grieve, the last thing you want to have to worry about is sorting out finances. Having a will in place will allow your family to be together during this difficult time and not have to deal with any additional stress.
It helps you take care of your kids: If your kids are under 18, you probably want to be the one who decides who will take care of them should you unexpectantly pass. Without a will, you'd be leaving that decision up to lawyers and judges.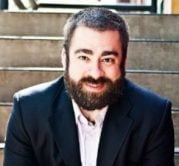 John Pettit is the Managing Editor for CUInsight.com. John manages the content on the site, including current news, editorial, press releases, jobs and events. He keeps the credit union ...
Web: www.cuinsight.com
Details