5 trending markets for real estate purchases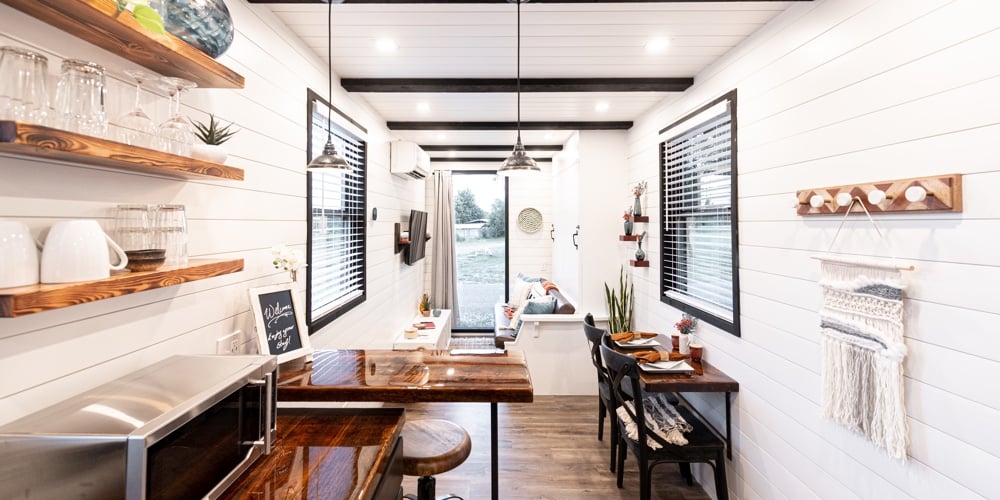 Investing in real estate can be lucrative, but it's essential to know where to look. There are multiple niches, from commercial to residential properties. Many investors understand that the market is constantly changing, and due to the pandemic, specific real estate investments thrived while others lost momentum.
Credit unions and financial professionals can look to the following markets for a boom in lending demand in the next year. Here are the top five trending markets in real estate.
1. Cold Storage
Cold storage facilities are growing in popularity thanks to the increase in food delivery. The pandemic changed consumers' eating habits, causing more people to order meals online. From March 2020 to April 2020, the number of take-out orders at restaurants grew 54%.
These spaces are also needed to store vaccines, and with booster shots in the works, the demand will continue to grow. Another reason investors may be enticed to purchase is they can charge higher rental prices.
Cold storage units require a complex setup. For example, there must be proper insulation to keep the food from spoiling. Also, heated floors are standard to prevent ice buildup.
2. Warehouses
COVID-19 increased the online shopping trend. In fact, e-commerce sales account for 14.1% of all retail sales worldwide. Plus, with advanced technology, online shopping has become more convenient. Live chat features allow customers to talk with representatives directly from a website. Technology has also made the buying process more efficient with cashless payments.
When stores closed down, they needed places to keep their excess inventory. Now, some retailers are considering having a backup stockpile. Some larger stores are even turning the back of their stores into warehouse centers so they can ship products faster and keep up the e-commerce boom.
When picking a location for the facility, investors should keep these factors in mind:
The ability to unload and load easily
Proximity to business partners and customers
Having enough vertical height within the space
Having the right storage accommodations
The amount of workforce that is needed
3. Tiny Homes
Tiny homes are growing trends for vacation homes and rentals. In 2020, 56% of Americans said they would consider living in a small house. They require minimal upkeep for homeowners. Plus, some are built as mobile homes, so people can just pick up and leave. With more people working from home, they can now move to their dream location.
This can be a lucrative market for investors. Tiny homes cost less to build and require minimal maintenance expenses. It costs anywhere from $10,000 to $60,000 to develop the property (or even more for a fully built luxury home), and it can be a good stepping stone for those interested in residential investments. Single-family homes and duplexes are popular housing markets to invest in.
4. Self-Storage
People are looking to relocate thanks to the increase in working remotely. In fact, 38% of residents planned to move in 2021. Another reason people relocated was to upgrade their current homes, and some homeowners wanted to take advantage of low-interest rates. Health concerns were another motivator.
Businesses adjusting to remote work may need places to store office equipment. In fact, 26.7% of the workforce will be fully WFH by the end of 2021. Companies can use the space to store office files, computers or breakroom appliances. The extra storage saves space inside the building.
Blue-collar workers find these facilities perfect for storing heavy machinery. Real estate agents need plenty of room, as well. They can use the storage space for holding furniture for open houses.
These storage facilities are always in high demand and provide investors with a consistent income. Plus, developers are finding new location sites, such as repurposed malls or retail spaces. This growing development lets investors find more opportunities in this market.
5. Data Centers
Data centers shared and stored important information about the COVID-19 virus. Also, with more companies moving online, vital documents are now processed digitally.
The increasing popularity of streaming services also puts data centers in high demand, as well as the increase of self-driving cars. The rise of edge computing also increases the need for these spaces. It can increase efficiency and privacy by relying less on the cloud.
Some of the largest hubs are in areas such as northern Virginia and Silicon Valley. Smaller facilities are found in most major metropolitan areas as well. These spaces can provide a strong monetary value for investors. In 2020, the data center market was valued at $8.4 billion and is expected to keep growing.
Top Trending Markets in Real Estate
Real estate markets are constantly shifting. Many factors, such as consumer habits, can influence the growth of an industry. Because of the pandemic, spaces such as storage and data centers are hot spots for investors and will continue to be for the foreseeable future.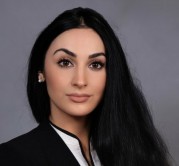 Evelyn Long is a writer and the editor in chief of Renovated. Her work has been published by the National Association of REALTORS®, Training Journal and other online publications.
Web: https://renovated.com
Details