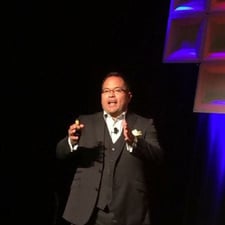 CUES programs—including this summer's CEO Institute I—bring together executives who want to grow their knowledge and their organizations
by: Noel Andrew Sanger, CSE
What a ride it has been from the first day (in August 2011) that I accepted the position of market vice president/Arkansas at United Federal Credit Union. From purchasing a bank to adding branches across the country, the growth has been amazing. United FCU was named NAFCU Credit Union of the year in 2013, one of the Best Places to Work in Arkansas in 2014 and, as of this year, a top 100 CU!
The organization's growth has been supported by my own professional growth through CUES programs. I earned my CSE designation (certified senior executive) by attending CUES School of Applied Strategic Management in 2013. In that program, we actually "ran" a virtual credit union using a computer simulation.
Last year I was a finalist in the CUES Next Top Credit Union Exec (#NTCUE) competition, an awesome personal and professional growth experience. I was excited to learn about winner Alex Castley's full scholarship to two segments of CEO Institute, CUES' flagship learning experience for growing executive talent. I thought to myself, "How am I going to be able to go?" That is when CUES stepped up and presented me with a scholarship and United FCU took care of the rest.
continue reading »