Aligning cannabis compliance and member service
As the director of client success, a chief concern I often hear from credit unions considering banking the cannabis industry is that the compliance requirements are much more intrusive than what they are accustomed to for typical business banking relationships. They are also uncertain about how they can manage compliance without sacrificing the member experience.
It's important to remember that compliance requirements are not specific to the financial institution. These regulations are applied to credit unions and banks across the country as examiners get more savvy about cannabis banking oversight and what financial institutions are accountable for when it comes to protecting the integrity of the banking system.
The good news is that cannabis compliance and member service can go hand-in-hand. Here's an overview of what credit unions can expect when it comes to compliance requirements for this industry and how they can deliver a positive and collaborative experience with their members.
Why is additional due diligence required to serve cannabis-related businesses?
Financial institutions serving this industry must comply with a patchwork of state regulations, as well as guidance from the Financial Crimes Enforcement Network (FinCEN) to ensure that money going into and out of the cannabis-related business (CRB) is from legal channels and that financial institutions are only banking legal funds. This due diligence includes:
Verification that the CRB is duty licensed and registered.
Review of the license application.
Obtaining information about the CRB and related parties from the state licensing authority.
Understanding the normal and expected activity of the business.
Monitoring for negative news about the CRB and related parties.
Monitoring for suspicious activity
Refreshing member information on a periodic basis.
What are some best practices for credit unions to fulfill their compliance requirements without sacrificing the member experience?
Unlike traditional banking relationships where the member is generally not exposed to the compliance activities at the financial institution, CRBs must be active participants in their own compliance. This requires frequent interaction between the member and the financial institution to ensure full transparency. When launching a cannabis banking program, credit unions should understand how they will engage their members so they can collect the information they need in a way that meets their compliance obligations and does not create a hardship for the member.
Investing in specialized compliance technology can help credit unions operate more efficiently by automating the data collection process. Automation allows compliance staff to focus their time, energy, and brainpower on judgmental decision making, analysis, and delivering an exceptional member service, rather than daily compliance tasks. While the right technology will help make compliance and operational teams more efficient and improve outcomes, the right people, trained as specialized cannabis bankers, are also essential to building trusted member relationships and can be an important competitive differentiation.
Will the compliance requirements for the cannabis industry change after federal legalization?
As cannabis becomes legalized in more states and eventually at the federal level, it's hard to imagine that oversight of the industry will go away completely. Understanding how compliance and member service can go hand in hand is critical to building long-term relationships with CRBs. Engaging with experts in the compliance, audit, and BSA/AML space who understand the cannabis industry and operational requirements can be instrumental in ensuring credit unions are set up for success to serve the needs of their CRB members while maintaining their compliance obligations.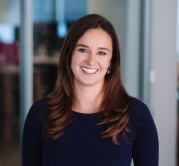 As Shield's Director of Client Success, Jenna leads client implementations and the client support organization. In this role she works directly with leaders at financial institutions across the country ...
Web: https://www.shieldbanking.com
Details