Don't rely on the magic 8 ball for cannabis compliance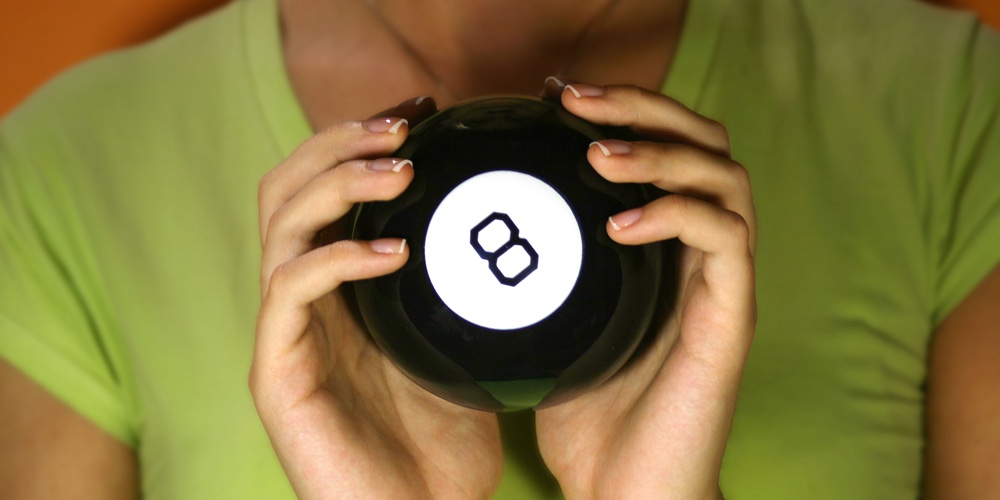 Will my credit union pass its compliance exam? Are any of my members at risk of losing their licenses? Am I tracking all of my members' cannabis transactions? Not only are these the types of questions that keep cannabis bankers up at night, but they're also questions that cannot be left up to chance. Fortunately, several tools are available to bankers to ensure the Magic 8 ball is never the source of answers to these questions.
An important tool to enhance initial and ongoing due diligence is the onsite inspection. We asked Jordan Courtner, Director of Onsite Compliance at Empyreal Logistics, to explain how third-party specialists can help financial institutions meet their compliance obligations and assist licensees in identifying potential violations and corrective action. Jordan developed Empyreal's state-specific regulatory compliance auditing platform, and she performs audits in regulated medical and adult-use markets across the U.S.
Why should financial institutions use a third-party specialist for site inspections of their state-licensed cannabis clients?
Jordan Courtner (JC): In the financial services industry, most compliance and risk management tools follow a standardized approach. It is critical for financial institutions providing services to state-licensed businesses to understand there is no one-size-fits-all compliance solution in cannabis. To gain a comprehensive understanding of an operation's compliance, financial institutions need to understand the regulations set forth by the state regulatory agency. Financial institutions with a multi-state footprint should be especially mindful of the legislative patchwork across the country.
What insights can site-inspection specialists provide?
JC: Cannabis-specific expertise can bridge the industry gap between the credit union, its regulator, and its members. For example, a third-party cannabis compliance specialist can utilize their knowledge of state-mandated traceability software and POS systems and their understanding of the plant-to-product life cycle to assess inventory tracking requirements accurately. Inventory discrepancies are among the most common areas of non-compliance and can be tied directly to compliance violations, such as preventing diversion of state-legal marijuana. Onsite inspections identify potential violations or infractions and mitigate future risk for financial institutions and state-licensees alike. Engaging a third-party specialist ensures FinCEN guidelines and onsite operational compliance standards are met, providing financial institutions with a key piece of the enhanced due diligence, along with an added layer of transparency. 
How do site inspections vary by state and facility type?
JC: Operational compliance items evaluated during site inspections should be determined by state regulations and license type. Themes of licensure, recordkeeping and retention, security and surveillance, policies and procedures, limited and/or restricted access areas, and inventory tracking remain consistent across the board. However, each state and each license type have varying requirements in those areas assessed. An inspection within a mature regulatory structure will look different than an inspection within a newly regulated market. Operational compliance requirements increase as regulations are developed and move from temporary to permanent rule sets. State regulations require traceability from seed to sale. The inventory component of an onsite inspection will vary amongst facilities. Inspectors follow the plant through phases of cultivation, manufacturing, testing, and distribution. For instance, verifying inventory requirements of an immature plant tag at a cultivation facility follows a different process than validating the final product tag at a retail facility.
How should the findings of onsite inspections be used?
JC: In our experience, operational onsite inspections, and their findings, provide a valuable summary of the businesses' compliance to bankers through the lens of a cannabis expert. Reports empower financial institutions with further knowledge to inform their risk score and satisfy enhanced due diligence requirements. Additionally, operational onsite inspections are often value-added for MRB/CRB customers. Violations of state regulations can result in fines, suspension, and revocation for licensees. Third-party operational inspections can alert licensees to areas of non-compliance prior to action from state regulatory agencies. These inspections can help provide a checklist of best practices and be a resource for recommendations when appropriate.
Partnering with experts to inform your strategy, assess risk, and evaluate and implement compliance technology will help financial institutions create the foundation for an effective and competitive cannabis banking program.
As president and CEO of Shield Compliance, Tony Repanich leads day-to-day operations and serves as its principal product architect. Having served as a senior executive at a Washington state-based community ...
Web: https://www.shieldbanking.com
Details