Analytics can ensure your next product launch is EPIC
How CBC Federal Credit Union increased checking account balances and increased debit card spend by 25%.
In recent years, consumer demand for loans has been high. The increased loan disbursements have raised loan-to-share ratios, increasing the risk for financial institutions, including credit unions. As a result, focus has been shifting from loans to deposits to help combat risk and maintain adequate liquidity.
Reward-based checking products are currently a hot trend designed to boost deposits. But, if not informed by analytics, a product launch carries a different risk – not producing the desired results.
CU Rise Analytics' client CBC Federal Credit Union is a California-based CU with approximately $450 million in assets. It used data analytics to its advantage to launch a checking product that became truly epic. Here's what they did.
First, an in-depth analysis was carried out of checking products of other banks and credit unions. A collection of successful reward-based and innovative checking products and product bundles were tested to build out cost-benefit scenarios in order to select the ideal product with maximum member appeal.
As it turns out, the perfect solution wasn't just one product. CBC ended up building a suite of checking products – basic, epic, and epic premium – with each product unlocking more benefits to members. In a world where no-fee checking products are gaining popularity for acquiring new members, CBC made an informed decision to buck the trend and include a premium fee-based product.
When considering their offerings, CBC CEO Patrick Miller was inspired by the success of subscription services like Netflix. "The Netflix model allowed viewers to pay for exactly the benefits they wanted, rather than being forced to pay for unwanted benefits. It made me wonder if we could replicate that in the financial industry to build more innovative products."
CBC built a new suite of checking products which provided freedom to members to choose what services or add-ons they wanted with their checking product by billing them a small recurring fee. They could choose from a no-frills checking account to a fancier premium epic checking that allowed them to earn reward for every debit card swipe.
The average balance of the premium checking accounts nearly doubled, increasing from $4k to $10.5k over the course of a year. Debit card activity linked to these accounts increased by 25%, and overall transactions increased by approximately 18%. The credit union also saw large increases in total loan and deposit balances for premium checking account members.
The phenomenal success of the EPIC premium checking account launch makes a clear case for the importance of data-driven decisions when launching new products. In this case, analytics was able to shine a light on exactly where small changes, like a $2 fee increase coupled with the right targeted benefits, would yield high impact results.
Gone are the days when credit unions could stay attached to traditional, unimpressive checking programs that had outlived their useful life. Credit unions must continuously develop and test new products as economic conditions and member preferences change. Analytics is the critical element needed to drive a product development and product revamp process that delivers what your members want, with the results your credit union needs.
Co-authored by: Priyanka Pandya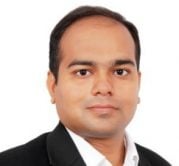 Suchit Shah is the COO of CU Rise Analytics, a Virginia-based CUSO. CU Rise helps credit unions that want to focus their time and resources on the most advantageous strategies ...
Web: www.cu-rise.com
Details