Are we headed for a major tech shortage in credit unions?
When I first started my career in credit unions, the world was a different place. It was a world with no internet, tape based backups, green bar paper, and IT was called "Data Processing". It was the mid 90's and we were smack dab in the middle of the dotcom boom. Over the next ten to fifteen years, credit unions transformed from savings institutions into full-fledged IT companies. However, during the first years of this transition, IT talent was scarce. As a young IT Professional I received numerous recruiting phone calls and went on many job interviews where even though my skills were relatively non-existent, I knew the vocabulary and would get offered more and more money. It was awesome!
Then, the dotcom bubble burst and IT hiring slowed. Good IT talent was still hard to find but many credit unions significantly expanded their IT departments and could build, maintain, and develop talent internally. Twenty years later, we live in a world where we seem to have one server for every two employees and a credit union would struggle to survive without IT talent.
Over the past several months, the telltale signs of a labor shortage have begun to appear again. The ability for credit unions to competitively find, hire, retain, and nurture IT talent will get harder. At Ongoing Operations, we are seeing this across our clients and even within our own business. We have seen greater upward mobility and job shifting recently than we have seen in years. At the same time, credit unions are under incredible pressure to carve out relevancy technically and compete with fintechs. Just last week, I spoke with one credit union CIO who has had over 20 developer positions open for more than one year and not one single position has been filled. Wow.
So, what does all this mean? The short answer is yes, it is going to get a lot tougher and more expensive to retain your technology teams. So what can you do about it?
A)Collaborate with other credit unions to share resources
B)Focus on IT efficiency in order to free up resources
C)Outsource non-core IT functions (patching, security, disaster recovery, server hosting, etc.)
D)Partner with fintechs and other companies to develop scalable processes
E)Develop key tech employees and demonstrate career progression capabilities
We live in a world where relatively all strategic initiatives at a Credit Union touch IT. Figuring out ways to free up labor, develop skills and processes, and strategically partner will ensure that your credit union is appropriately managing the risk related to an underfunded and understaffed IT department. The risk related to burying your head in the sand is too great. You could find yourself on the IT spiral where all you manage to do is ride the tea-cups in circles.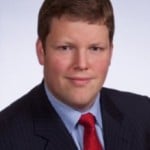 Kirk Drake is founder and CEO of Ongoing Operations, LLC, a rapidly growing CUSO that provides complete business continuity and technology solutions. With its recent acquisition of Cloudworks, Ongoing Operations ...
Web: www.ongoingoperations.com
Details