The importance of credit unions going organic
I love Credit Unions. Let me count the ways.
Credit Unions obsess about great financial products and putting members first. The calling card of our industry is personal attention and the overall desire to do what is right. At Ongoing Operations, a CUSO, we feel the same way. This is why when we design our products we put sustainability at the forefront.
Ongoing Operations Launches New Organic Cloud Platform from Ongoing Operations & CU2.0 on Vimeo.
In today's world, there are few topics more important than going organic. When Ongoing Operations was preparing to launch our new cloud platform, we knew immediately that we would have to do just that.
What are the perks to a Credit Union going organic? It's been said that you are what you eat, and this also applies to a Credit Union. You are what your tech is. With so many additives and impurities making their way into our infrastructure, we have to be on high alert! Organic cloud platforms are made simply and humanely and are better for your overall Credit Union environment.
The Organic Operations cloud platform is:
Composed of servers made from the finest earth
Hand washed and scrubbed
Made of water warmed from the sun
Free Range
Sustainable
Non-GMO
Want to know more about this exciting new platform? Want to talk sustainability? Contact us today at info@ongoingoperations.com to speak with an expert from our team.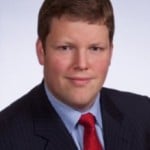 Kirk Drake is founder and CEO of Ongoing Operations, LLC, a rapidly growing CUSO that provides complete business continuity and technology solutions. With its recent acquisition of Cloudworks, Ongoing Operations ...
Web: www.ongoingoperations.com
Details