How do you hold your Credit Union CIO/CTO accountable?
One of the most common questions I hear from Credit Union CEOs is, "How do I know if my IT staff is doing a good job. How do I measure the team's leadership or the staff's effectiveness?" I have probably been asked this at least 100 times in the past five years.
In general, it is quite difficult to:
A) Find good IT talent
B) Understand what the IT team is doing
C) Align IT with business goals
D) Ensure that IT is meeting said goals 

Why is this so difficult?  Well, IT, especially Credit Union IT, is hideously complex.  Credit Union technology professionals often spend 85-90% of their time (or more) on basic blocking and tackling and are generally just trying to keep the lights on.  The IT team commonly faces many challenges:
Managing disparate technology
Managing old technology
Managing cutting edge technology
Dealing with perceived vs. real IT Regulatory risk

And the IT team must somehow manage all of these challenges and still try and make the technology look like Amazon.  Often times, the IT team's objectives and the Credit Union's objectives are not aligned. So even if you have confidence and trust in your IT team, the IT team may speak a different language and have very different motivations.
In my experience, there are roughly nine or ten different ways to solve every IT problem. This is, of course, a gross generalization, but I do believe it works out to about that many.  Three of these ways are good solutions, three are okay solutions, and three are downright bad. The bad solutions are usually the short cuts and Band-Aids that occur when the IT person gets boxed in. Hard short deadlines often result in the IT person sacrificing long term stability, supportability, and/or capabilities to meet a short term objective.   I personally like to mitigate this issue by choosing to focus on identifying the three good strategies first, and then allowing the IT Team to pick between those.  That way, the IT team has a say in the methodology and process and they are choosing between more ideal solutions at the start.
But how do you know if your Credit Union technologist is doing a good job?  The answer is actually very simple. If every time the business owners ask your IT professional for something new or a change and the IT professional explains the nine steps that must be done before they can deliver, then you have a problem.  If there are more than five steps, then you have a situation where lots of short cuts, skipped procedures, cheap solutions and/or short-sighted choices have been made.  If there are one or two steps, then your technology strategy, platform, budget to capability alignment and efficacy are probably pretty good. 
So, keeping all of the above in mind, go back and ask yourself this: How many things did my IT team have to fix in order to give my members the experience I wanted the last five or ten requests? Did they have to rework a whole host of things or make a few simple tweaks? Answering that simple question will help you gauge the effectiveness of your IT staff.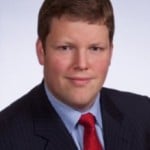 Kirk Drake is founder and CEO of Ongoing Operations, LLC, a rapidly growing CUSO that provides complete business continuity and technology solutions. With its recent acquisition of Cloudworks, Ongoing Operations ...
Web: www.ongoingoperations.com
Details