BPO: The "O" stands for opportunity knocking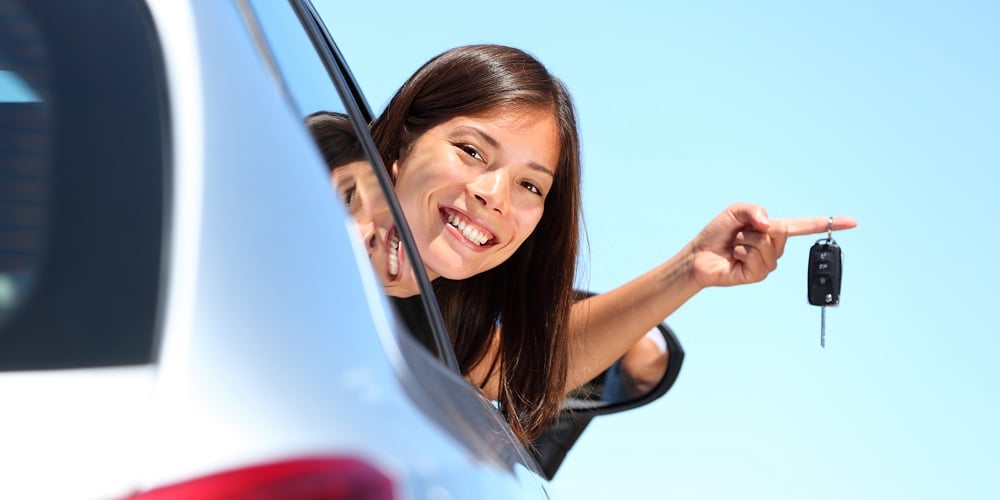 Housing demand is still going strong, and a recent survey from Ernst & Young predicts a Millennial-led car ownership boom on the horizon. As Coronavirus infection numbers continue to fall in the U.S., lenders are returning to business as usual with an eye on growth to meet new and existing loan demand. 
Navigating during a crisis is different from lending during more normal years. However, both environments have one thing in common: success depends on having a staffing model that supports scale and flexibility with the right talent at the right time.
Business Process Outsourcing (BPO) can be the right solution for the three primary staffing challenges lenders face regardless of current events: volume fluctuation, managing turnover and training, and de-risking investment in new opportunities. Community lenders have used BPOs to solve the first two problems for years; however, outsourcing staff when entering new markets or launching new products is a more unique and progressive strategy. 
Many lenders upgraded their digital networks during the Coronavirus pandemic to ensure access to essential services and allow for work from home. This enhanced operational structure allows lenders to hire and manage staff remotely. It also allows them to more easily reap the benefits of outsourcing. 
Outsourcing vs. remote staffing
Many workers are returning to an office setting in 2021, but employers are also providing more workplace flexibility and allowing some work from home arrangements to continue. Remote staffing is an attractive recruiting benefit, but it's not any easier for HR to manage. In fact, the additional technology, security, state employment laws and other factors usually make hiring and managing a remote employee more time consuming for HR, IT and other in-house staff.
Outsourcing takes those burdens off the backs of your team, allowing them to focus on your core business. Employment law, training, benefits, scheduling, and more are typically the responsibility of the BPO, along with scouring the employment market to find, recruit and retain the best possible lending talent. 
Both large and small companies augment their staff with outsourced employees. Microsoft and Google both famously outsource more than half of their employees, and when Facebook acquired WhatsApp in 2014 for nearly $20 billion, the communication firm had only 30 in-house employees. 
De-risking New Ventures
When entering new markets or launching new products, lenders can encounter significant risk investing in additional staffing when volume is unknown. However, to succeed in a new market, a company must invest in the necessary workforce to ensure the venture is successful. As a result, many lenders struggle to establish a business case for entering new markets.
Unfortunately, the potential financial risk leads lending executives to pass on what could be a tremendous growth opportunity. BPO services can bridge the gap, by allowing lenders to expand their market presence without incurring the sunk-cost required to get additional staff or a new business unit up and running.
Outsourcing staff provides a wealth of benefits when minimizing the risk of new ventures, including:
Lower costs that include the salaries of employees and their managers, hiring and training, and location costs;
Employee expertise with the product/service, market, type of customer, industry, sales process and the expertise of the management team running the show;
Innovation – fintechs are focused on the latest technology and are driven by competition to provide the best at the lowest price;
Faster speed to market because an existing team can build your processes from scratch in a short time; and,
Scalability and flexibility that allows lenders to decide when or if they want to transfer operations in house, or even if they want to withdraw from the new market or product offering.
Once volumes are established, stable and predictable, the lender is better positioned to assess the ROI and pivot to an in-house model if it proves to be a viable and fiscally sound strategy. Reputation risk from layoffs are protected along with the reputation risk associated with managing service levels. And, financial risk is mitigated by funding the venture with variable expense rather than sunk-cost investments.
The credit union indirect auto lending success story is a great example of how outsourcing can de-risk a new venture. When community charters opened the door for credit unions to welcome new members seeking loans at auto dealerships, it presented a tremendous lending opportunity. However, rather than enter the indirect lending market by establishing individual connections to each dealer, credit unions turned to tools such as the CUDL auto lending platform to outsource and de-risk indirect lending technology.
Make or buy?
Nothing makes a CFO happier than incremental expense that comes with incremental revenue to offset it. When considering entering new markets, a de-risked financial strategy makes the decision to outsource – make or buy – quite easy. For small to mid-sized lenders, tapping into a BPO that offers scalable costs can level the playing field against larger competitors who have the resources to go big out of the gate with major capital investments. A BPO strategy can allow a smaller lender to enter a market with a full-service presence and essentially replicate their own underwriting, processing and funding without incurring the additional overhead or employee expenses required to get to scale. 
Of course, BPOs provide so much more than just direct staffing costs. They also relieve the financial burden of regulatory compliance, effective risk management, IT infrastructure and innovation, and the constant need to continually upgrade digital service in ways that improve the experience for borrowers and employees. These things are critical for success in today's market; they are also very expensive. 
Staffing has always been a challenge in lending and will continue to be. Business process outsourcing was a smart staffing tool before COVID-19, and it's an even smarter solution now. BPOs can help a lender effectively and efficiently staff up to handle temporary loan surges, provide after-hours service, manage the time drain of hiring and training, and reduce reputation risk associated with layoffs.
Executing a BPO strategy provides lenders with a critical pathway to success when looking to enter new markets or launch new products.  The right strategy allows lenders to financially de-risk ventures by reducing start-up costs, while also providing expertise, driving innovation, speeding up the go-to-market process, allowing for balanced variable income and expense, and the ability to wind down a venture, without affecting staff numbers.
Over the past 30 years, many more credit unions have found value and success in using the CUDL platform, which today connects more than 15,000 auto dealers to CU Direct lenders. Similarly, the CU Direct Connect BPO division provides its credit unions an outsourcing option that opens the door to auto lending which would have been a significant challenge otherwise.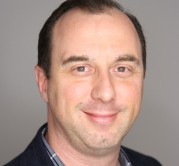 Brian Hamilton, president of CU Direct Connect (CUDC), has 25 years of experience with financial institutions and fintech start-ups.  His background and expertise includes managing all facets of consumer lending ...
Details