To buy or not to buy in the month of May
Spring is a time for sunshine… and spending! Before you blow your budget read on for tips on the best and worst things to purchase in the month of May.
Three things to buy
Mattresses
Warm weather means visitors so your guest room better be in tip-top shape. After you've done your spring-cleaning and decluttered your home, research Memorial Day bargains for mattress sales. According to Sleep.org, the newest mattress models hit the market between May and September.
Outdoor gear
Before you plan summer getaways, make sure you have all the proper equipment. Whether you're heading to the campground or the beach, get ahead of the game when it comes to buying those beach chairs. In the midst of summer vacation season when demand is high, things are always marked up so stock up now before it gets expensive.
Refrigerators
Appliance manufacturers typically release new models at the end of May. Therefore, over Memorial Day weekend as new products come in, retailers will mark old models down to make room for the newest items.
Three things not to buy
Swimwear
Like outdoor equipment, swimsuits will be a hot commodity come May but also tend to be a bit more expensive. Plan in advance and purchase them during cold weather months, as chances are they will be significantly marked down.
Apple laptops
At their Worldwide Developers Conference in June, Apple will announce new products and designs for their popular laptop computers. As with their iPhones, once a new Apple laptop drops, the demand is so strong for the latest and greatest that the older models often go by the wayside. If you can hold out and don't need the newest version, take advantage of expected price drops on older ones.
Jewelry
Mother's Day is around the corner, but so is a spike in jewelry prices. Instead of purchasing something sparkly and not getting the best bang for your buck, opt for a less traditional gift for Mom. Check out Etsy for more thoughtful personalized gifts or treat her to a spa package for some well-deserved pampering.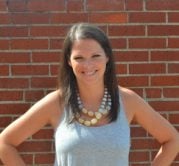 Wendy Moody is a Senior Editor with CUInsight.com. Wendy works with the editorial team to help edit the content including current news, press releases, jobs and events. She keeps ...
Web: www.cuinsight.com
Details