Content marketing: Telling your credit union's story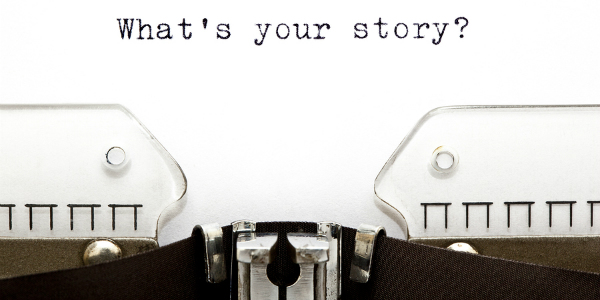 While the art of content marketing is anything but new, it seems that any sort of article, blog or presentation on the topic is the latest craze in the credit union industry.
So what is it?
"Content marketing is a marketing technique of creating and distributing valuable, relevant and consistent content to attract and acquire a clearly defined audience – with the objective of driving profitable customer action."  –The Content Marketing Institute
In the definition above, a couple of key phrases likely stick out to you.  Aren't "attract and acquire a clearly defined audience" and "driving profitable customer action" goals for all credit union marketers?
Reading a definition and understanding a concept are much easier than developing a plan and carrying it out, but I'd like to offer a few ideas on how any credit union can get started using content marketing to achieve profitable member action.
Understand that marketing and advertising will never be about you or your organization's goals.
Understand this idea and your entire world will change. Content marketing is based on this very premise. An effective content marketer is always looking to identify problems that consumers face and supply them with helpful information. One of the oldest and most ingenious examples of this (in my opinion) is John Deere's magazine named The Furrow. In 1895, John Deere understood that farmers needed a resource to help them implement emerging farming techniques. Instead of just telling farmers to buy his tractors, he supplied them with a magazine full of educational material. Today, The Furrow is printed in over 40 countries and 12 different languages.
Moral of the story: Focus on the needs of members and potential members, offer products that create solutions and tailor your advertising messages to focus more on the solutions you provide than product features.
Content Marketing is storytelling and your credit union has a story.
At its very essence, content marketing is telling a story that consumers will connect with and find valuable. While value comes in many shapes and forms, most credit unions don't have very much trouble talking about the value they bring to the lives of their members. Unfortunately, many of us get stuck in a rut of talking about value in such a way that really does not resonate with our target market. For instance, "For people and not for profit" isn't particularly compelling. Can you think of a business that would say they don't care about people? How exactly are credit unions "for people?" Does the average Joe on the street understand that credit unions are not-for-profit?
Here is where the Cooperative Principles come in. Instead of saying, "We're for people," why not tell a story about something your credit union has done in the community to make it a better place to live, work or worship? Instead of saying, "We're not–for-profit," publish a blog on your website that talks about the value and impact your credit union has made as it relates to partnerships you have established with local schools.
People buy with their hearts.
The most effective marketing campaigns capitalize on the fact that people want to connect emotionally with brands. While most don't have a budget to create Hollywood-quality TV commercials, we all possess the ability to create meaningful stories from the things that we already do on a daily basis. Instead of saying, "Take advantage of our low rates," tell the story of a member who because they refinanced with your credit union is now able to do something meaningful to them that was previously not possible.
When you can build a connection with members and prospective members, you humanize your brand. And when you humanize your brand, you can't help but differentiate yourself from other financial institutions.
If you want to learn more about the importance of humanizing your brand in today's digital economy, I'd strongly suggest you check out the fine work of James Robert Lay and CU Grow.  If you'd like to know more about content marketing, I recommend checking out Joe Pulizzi's Content Marketing Institute (they even have a FREE magazine you can receive to stay up-to-date on the latest and greatest in content marketing).
So, how are you or how will you start telling your credit union's story?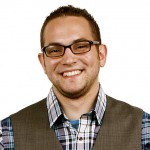 Bryce Roth is the Director of Marketing and Social Strategy at CitizensFirst Credit Union and Co-Founder/President at the credit union service organization (CUSO) Chatter Yak!. Born and raised in ...
Web: https://www.chatteryak.com
Details