Credit unions are cultivating a more diverse, equitable, and inclusive world
Working in the credit union industry for the last decade, I've been so inspired by the level of collaboration I've witnessed at every turn. Time and time again, credit unions come together to leverage their cooperative strengths and strategize ways to improve the lives of those they serve.
That's exactly what I saw firsthand when the Northwest Credit Union Association and Northwest Credit Union Foundation convened a diversity, equity, and inclusion task force last fall. We put out the call, and the response was overwhelming. Twenty-six credit unions from a broad range of asset sizes and all corners of the Northwest joined proverbial hands, calling on their collective strengths and diverse perspectives to set the tone for this important work. 
Credit unions were built for this. When you think back to when they were first created, it was to provide equitable financial services to underserved people and communities. Serving all people regardless of race, ethnicity, age, sex, or gender identity is ingrained in credit unions' DNA. It's the foundation of the "People Helping People" philosophy that non-for-profit cooperatives live and breathe. 
Through the task force, Northwest credit unions closely examined how their peers and other organizations are approaching DEI. Some credit unions have cross-functional teams or committees dedicated to championing diversity and inclusion; others have entire positions devoted to furthering this effort, including OnPoint Community Credit Union in Portland.
Many have DEI-focused programs and services in place for members, like WECU's Diversity Loan Program, or have earned Juntos Avanzamos designations for their commitment to serving minority populations, such as Idaho Central Credit Union. And several offer ITIN lending to immigrant communities in rural areas, including Wauna Credit Union.
Several are heavily involved in local projects and organizations focused on uplifting diverse communities — for example, Seattle Credit Union's partnership with El Centro de la Raza (The Center for People of All Races) and Olympia Credit Union's work to support the LGBTQ+ movement through Capital City Pride.
These are just a few of the many, many ways credit unions in the Northwest are taking action.
After nearly a year of listening, learning, and collaborating, the Northwest Credit Unions' Diversity, Equity, and Inclusion Task Force developed a series of actionable steps credit unions can take to advance DEI as employers, financial institutions, and community partners. Those recommendations were released last month as part of a robust DEI resource library, which also includes helpful toolkits, case studies, articles, and other information that is available to all. 
And this is just the beginning.
Cultivating a world that is truly diverse, equitable, and inclusive is a long-term commitment, an ongoing process that requires patience, dedication, and understanding. Every credit union is different and must undertake this important journey at its own pace. Working together in collaborative ways will help further this mission, and all of the hard work done along the way will be meaningful and improve people's lives. 
I truly believe everyone has the potential to be a leader, to recognize when something isn't right and step up to change it. You don't have to be an expert to make a difference, but it takes a willingness to learn and use our collective resources to pave a smoother path for future generations. 
I'm inspired by Northwest credit unions' efforts to advance this important work, and I urge credit unions across the nation, and around the world, to tell their individual, unique, and diverse stories. Keep listening, keep creating space for everyone's voices at the table, and then elevate those voices. By building on the founding cooperative principles of the Credit Union Movement, I'm confident that credit unions will find even more ways to deepen their commitment to advancing diversity, equity, and inclusion, and drive real impact in our communities.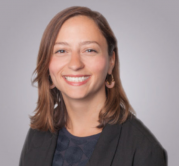 Carmen Vigil serves as the Assistant Vice President of Member Engagement for the Northwest Credit Union Association. She has worked in the Credit Union Movement for over 10 years and ...
Web: https://nwcua.org
Details