Hack #5: Learn how to relieve stress
Play smarter, not harder: 5 small credit union biz hacks
Life hacks. They pop up on your social media feed all the time. Hammer time? Use a clothespin to hold the nail. Crazy cords? Organize them with a repurposed paper towel roll. They're smart strategies to manage daily activities in a more efficient way. For a small credit union, some of the best efficiency-driven life hacks – or biz hacks, if you will – are technology driven. They're simple tips to play smarter and gain an edge against your bigger competition. We have five favorites. Here's number five.
By being mindful, we focus on the present moment. Its meditative qualities provide stress relief to those who practice it. Small credit unions can benefit from this way of thinking by being mindful of how the business runs in the present moment. By strengthening internal commitments – agreeing on the definition of excellence and how it will be measured – and adapting to external innovations – knowing what's working for your peers and adapting similar strategies – the stress of doing business may just fade away.
As a small credit union, you likely already embrace the hack lifestyle, because you work with what you've got, improvising solutions to everyday challenges. As long as you play smart, you'll dominate the competition.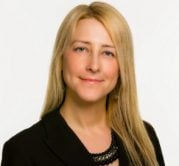 Michelle Shapiro has more than a 15 years of experience in the banking industry to her role as Financial Services Industry Expert at Hyland Software. Her mission is to share ...
Web: www.onbase.com
Details