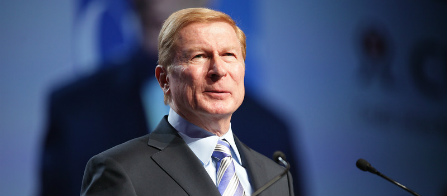 Saturday, October 26, is the annual Make a Difference Day. For more than two decades, this day has been designated as the nation's largest day of community service. It is a day when millions of volunteers across the United States will take part in doing something that in some way will improve the lives of others in their communities.
There will be projects where hundreds of individuals will pick up the plastic, glass and aluminum containers discarded on the roads and green areas of their towns or villages. Others will paint and repair playground equipment at their parks. Still others may cut the grass and make repairs at a baseball, football or soccer field used by the young people in their community.
Some individuals may take on the project of fixing, cleaning and painting the home of someone who is disabled and can no longer do the chores they at one time enjoyed doing. Making a home shiny and bright will not only improve the appearance of the neighborhood, but this act of kidness, more importantly, will make the owners feel good about their home, lift their spirits and put a smile on their faces.
Another project for that day could also be a food drive to stock and replenish a community's food pantry. With the holidays fast approaching and one in six Americans living with hunger, the pantries could all use an abundance of donations to ensure none of their neighbors ever go hungry.
And there are many charitable organizations that could use clothes and shoes of all sizes for men, women and children. Winter coats, gloves and scarves for cold weather climates will warm the bodies and hearts of those truly in need. It will also warm the souls of those who give.
Others may begin collecting toys for those children who would not otherwise receive a gift at Christmas, Hanukkah or Kwanzaa. It's a great way to brighten a child's holiday.
The efforts of all these participants will not only make their streets, sidewalks and lawns clean and brighter, but these good acts will also unite neighbors and friends in a combined effort to make things better for all who live, work and visit the community. And it will improve the lives of all who benefit from these great efforts.
The types of activities that can take place on Make a Difference Day could easily fill all the pages of a legal tablet. And each one listed is as important and meaningful as the other.
During my time on the NCUA Board, I have continually reached out to credit unions and urged them to take part in events that benefit the communities they serve. I have asked that they be an integral part of their communities, so everyone will know that credit unions are there to help in every way they can. Participating in community service isn't just good corporate citizenship, it's also good for the credit union's bottom line.
Last year, I challenged the Defense Credit Union Council to honor the men and women who have served our country in the military by hiring a veteran to work at their credit unions. We've followed through at NCUA with our Feds for Vets expedited hiring initiative.
And now, I challenge all credit unions to help make a difference.
What better way to exemplify the credit union philosophy of people helping people, than to have every credit union, in some small or large way, be a participant in Make a Difference Day.
That is what I have always told groups I speak to: Credit unions make a difference in every life they touch.
On October 26, I challenge you to get your staff, directors and members involved. Join or create your own projects. Show everyone that your credit union is just not brick and mortar taking space in a community. Show them your credit union is full of people who care about other people. Show them that credit unions put people first.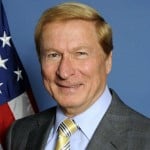 Michael E. Fryzel is an Attorney and Financial Services Consultant with offices in Chicago, Illinois. He can be reached at meflaw@aol.com. Utilizing his extensive experience as a proven ...
Details