How a one-branch credit union can become an industry leader in just 3 years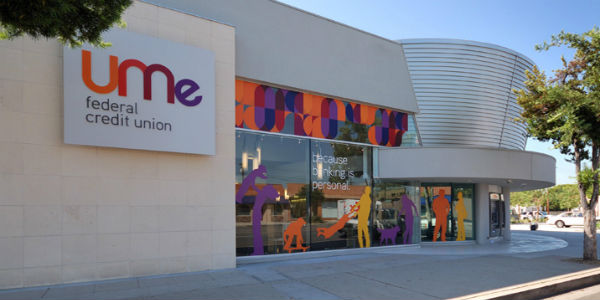 The financial services industry is in the midst of a revolution shaped by changing demographics, emerging business models, and new technology innovation. The coveted Millennial demographic—18-34 year-olds—now has more options and fewer preconceived notions about how to obtain financial services than ever. Winning credit unions will meet Millennials where and when they want to engage or risk losing their business forever.
Despite growing competition from other financial institutions and disruptive technology shifts, Burbank, Calif.-based UMe Credit Union has effectively combined a mobile-first product strategy, a comprehensive rebranding initiative, and a member-focused media program to attract younger, Millennial members, improve real estate lending by 30% in a single year, and drive widespread adoption of its mobile banking and mobile deposit services. With just a single branch, UMe is outperforming its peers—both large and small—in lending, member growth, asset growth, and mobile adoption by embracing a culture of innovation and member service.
Robert Einstein, CEO of UMe, and Anita Hutchinson, vice president of marketing at UMe, recently joined Bluepoint and Callahan & Associates in a webcast called, How a One-Branch Credit Union Can Become an Industry Leader in Just 3 Years. Speaking on the importance of creating an omni-channel banking experience for members, Einstein notes,
"It is challenging to build a true omni-channel banking experience… Creating a consistent brand experience across all the channels when we're working with different vendors for all of our services is challenging, but even more critical for a one branch credit union."
UMe's comprehensive rebranding project in 2011 included a name changes, new color and theme design, and the development of brand attributes that help to ensure a consistent branding experience among the branch, mobile and online channels. During the subsequent three years, the credit union rolled out a new mobile banking platform with remote deposit capture, with an integrated launch and communications plan for members.
This comprehensive member-facing initiative has yielded significant growth for the credit union, including steadily increasing loan and membership rates, along with a marked shift of deposits to the mobile channel. Following are a few of UMe's impressive 2014 results:
Mobile deposits grew 48% and mobile users grew 34% in just seven months
35% growth in real estate loans from 2013-2014
26% of mobile app users make a check deposit in one month
36% of Millennial-age members either made a mobile deposit or transferred funds via mobile
Einstein notes,
"The fact that our ATM deposits and mobile deposits are likely to intersect, as ATM deposits gradually decrease and mobile deposits increase, is really telling. Members want the convenience of not having to drive to the branch to make deposits and the growth in our mobile deposit channel is telling its own story."
During the webcast session, Einstein and Hutchinson discuss in detail how UMe FCU has tapped the power of community, member experience, and a solid mobile-first strategy to become an industry leader in just three years. Additionally, they dive into the challenges facing credit unions from both within and beyond financial services and the ways in which an institution of any size can differentiate itself and effectively compete in a rapidly shifting market.
The recording of this webcast is available for on-demand viewing at:
http://www.bluepointsolutions.com/webcasts/how-a-one-branch-credit-union-can-become-an-industry-leader-in-just-3-years/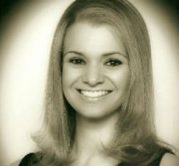 Jennifer Quimson is the Marketing Coordinator at Bluepoint Solutions and oversees the company's customer communications including newsletters, email campaigns, social media channels, and resource development. Quimson holds a master'...
Web: www.bluepointsolutions.com
Details