How and where to communicate and engage members
Protecting relationships with your members has become an important yet challenging priority in the wake of the COVID-19 crisis. Today, Fintech, megabanks, and other non-traditional competitors are targeting your members with marketing communications addressing their post-pandemic financial needs. There's a lot of noise out there! To keep your members' attention and successfully compete with these targeted communications, your credit union should develop a communication strategy that more effectively engages your members. Consider leveraging the following digital channels to take your member communications to the next level:
Text
Texting is a common form of communication among members today, and consistently sees open rates at 98-99% (compared to email's 20% average open rate). Similarly, response rates for texts also trend higher than response rates for emails. In the majority of our SmartVideo programs, at least 50% of members watch from a mobile device. Credit unions may want to strongly consider incorporating text messaging into their member communication and marketing strategies. Additional research shows that:
88% of the financial institutions already incorporating text messaging believe doing so has greatly impacted customer experience, according to an IDC study.
77% of millennials look favorably on companies that offer text messaging communications, as stated by HarrisPoll research.
Credit unions can incorporate text messages into their communication strategies in a variety of ways, including:
Real-time deposit alerts
Fraud alerts
Bill and loan payment reminders
Timely updates about the credit union or branch
Marketing offers
Incorporating relevant information into messaging will also result in a higher success rate for credit unions. With most big-name brands adopting a much more targeted approach to their marketing efforts, consumers have come to prefer more relevant, personalized communications.
Email
Email is the backbone of the communication toolbox for industries across the globe. Email marketing connects with consumers on their device of choice (mobile, tablet, desktop, etc.) and, increasingly, is a channel that can be utilized heavily for a fraction of the cost of its predecessor, direct mail. It is becoming clear across all verticals – from travel to retail to financial services – businesses must continuously evolve their email tactics to cater to a changing audience.
Consider adopting the following email communication strategies to keep up with trends and stay ahead of the curve:
Leverage member data to target and personalize email communications as much as possible.
Consider leveraging email automation tools to streamline and simplify email operations.
Consider using videos to enhance email engagement and penetration rates.
Video
Member communications – transactional, promotional, educational – should cater to members' personal preferences. What better way to do that than with personalized video messaging? When combined with real-time member data, personalized video combines the emotion of storytelling with highly targeted information to get a message across in a way members will connect with and respond to. Over the last several years, video has proven its effectiveness and consumers have been vocal about their affinity for it. Allied Solutions has experienced the success of video messaging first-hand, after 5+ years of leveraging SmartVideo technology with clients to create personalized messages for members. Our data has shown these personalized videos have the ability to achieve the following results:
With Smartvideo included, average open rates are 47% (compared to industry standard 21%).
With SmartVideo included, average click-through-rates are 15% (compared to industry standard 3%).
Websites that leverage video receive 150% more organic traffic according to a report from Insivia.
Videos drive internet traffic, with Cisco estimating 79% of global traffic being video-driven in 2020.
Credit unions are no longer simply competing amongst other financial institutions for members' attention and share of wallet. Fintech, megabanks, and other non-traditional competitors continue to change consumers expectations and behaviors. By meeting members on the device of their choice, providing helpful and real-time content in a digestible format, and using data to personalize communications, credit unions can continue to stay in front of their members with the right communication at the right time and stay ahead of the competition. Considering strategies to support member engagement remains especially important in the midst of the pandemic as we continue to anticipate needs now and beyond COVID-19.
Allied Solutions is a CUES Premier Supplier Member.
Sources:
https://thefinancialbrand.com/92514/video-bank-credit-union-marketing-content-engagement/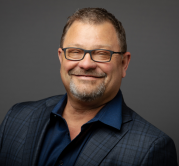 With over three decades of diverse experience in the financial services industry, Charlie Peterson has supported over 1000 clients in 19 states providing best-in-class insurance, income, loss mitigation, and technology ...
Web: https://www.alliedsolutions.net
Details