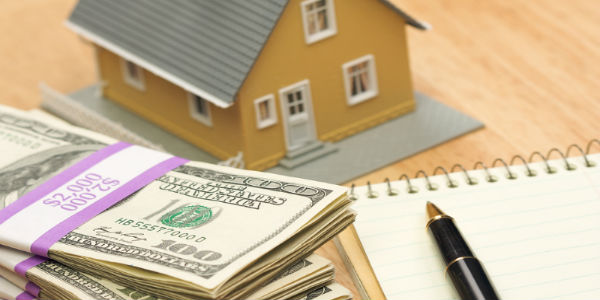 I bought a home just last month. I had a number of reasons to go down this road: Rental rates where I live are very high, and my family, friends, and job are here, so I was ready to put down roots and stay in one place for a while. I also wanted to make an investment.
However, as a millennial, I feel like my generation is still misunderstood by most lenders. Whether it is because of the crushing volume of student loan debt, because of a general distrust of institutions after the financial crisis, or because we value mobility and technology seemingly above all else, it's clear that there is a shift in the way we millennials think about our finances, housing, and lifestyles. This presents new challenges for lenders, forcing them to approach this group in a different way.
Economists speculate every day about how to attract millennials to home buying. As the largest generation since the Baby Boomers, we represent a huge opportunity. Yet, while it's clear that attracting millennials is crucial, what isn't clear is how to go about it. The lessons gleaned from my own home buying experience – starting with how I met my lender – may provide valuable insight into the mindset of my generation. From initial advertising to the application process and follow-up, there were a number of key steps our lender took to attract – and ultimately retain – our business.
The first step in buying a home was finding a lender. Going to a credit union first was a natural choice, as I've been a member of a credit union most of my life. For comparison purposes, I applied with more than one lender, submitting applications at my primary credit union, as well as two others in my community. In addition to being people-focused, I found that credit unions offer comprehensive home financing products and good rates. They are smaller and community-oriented.
With all that said, however, credit unions remain the best kept secret of personal finance; with smaller advertising budgets and less publicity than larger lenders, they provide great service to their members, though don't seem to aggressively seek new members.
This brings me to the first lesson: advertising directly to millennials, via the appropriate digital channels, is crucial. While advertisements for the biggest names in banking are splashed all over the internet –especially via social media – it is rare to see any credit union advertising. This is a mistake. Without my existing membership at a credit union, which I've had since I was young, I would not have known to go there to apply for a mortgage. In addition to the credit union I belong to, I chose two others based on their presence in real estate finance. After narrowing down the lenders, I went to their websites to apply. A couple of them offered an easily accessible consumer application. Another simply offered a form, soliciting my contact information with the promise that a staff member would reach out soon.
With short, digestible groups of questions, the online applications each took about 15 minutes to complete. They were easy to understand and easy to finish. In stark contrast, the lender offering the "contact us" form responded after 24 hours, when the loan officer sent over a clunky PDF of the 1003, the traditional, paper-based mortgage application. I was to print, fill out, scan, and it back via email. The form was confusing. It was daunting. And I needed a magnifying glass.
This brings me to my second lesson: Offering an online mortgage application, one that is clear, simple, and educational, is not optional.
The credit union offering the online application contacted me within a couple of hours. After setting up a time to talk, we discussed the process, what to expect, what monthly payment we were looking for, how escrow would work, and some first-time home buyer programs. I was at ease with this lender and felt completely confident in their ability to help me through the process.
In contrast, the CU with the "contact us" form on their website called and then sent over a pre-qualification letter the next day. There was no guidance offered, no education, no feeling that they were there to help me. In fact, three months have passed and they still haven't even followed up with me once.
Prompt follow-up and step-by-step explanation of the process is the third key lesson to retain the millennial market. A few days of delay, with no further follow-up, is not acceptable in our fast-paced world. The lessons here are broad: when going after the millennial market, increase visibility via social media, and directly target the digital venues that millennials frequent.
Making the mortgage application easy to use and straightforward via the internet is essential and a good first step; also consider investing in e-signature and document imaging technology to further improve the borrowing experience. Our technological world means that information is available within seconds. Millennials have grown up in this world and know how to navigate it. You must be responsive and faster than you think you need to be. Be friendly, and be an educator throughout the process.
In the end, my mortgage processing, underwriting, and the eventual closing was just as easy as the application – but that's a story for another day.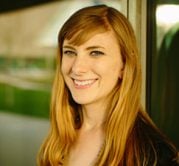 Michelle Oliphant is a member of the marketing department at Accenture Mortgage Cadence, a position she has held since 2012. She focuses primarily on product marketing, helping to shape the ...
Web: www.accenture.com
Details