In-house or outsourced IT? 6 questions CUs can ask themselves to make the choice
A record 4.5 million people quit their jobs in November 2021, according to the U.S. Bureau of Labor Statistics. The so-called Great Resignation shows no signs of letting up. In fact, a 2021 Bankrate survey discovered that 55% of Americans anticipate looking for new jobs well into 2022.
Resignations aren't the only upward trend — cyberattacks also show no signs of slowing down, especially considering the lucrative nature of ransomware. Cyber criminals are only getting more sophisticated and there's no doubt we'll see new tactics being deployed in 2022. Every organization, no matter its size, is a target.
According to Bloomberg Business, 42% of IT professionals leave their job within two years. Recruiting and hiring these same IT professionals costs organizations 10% of that position's annual salary. The Great Resignation highlights the need for credit unions to seriously reevaluate their IT departments' ability to handle the ever-shifting IT and cyber landscape. While you may have enough in-house IT staff to weather significant personnel loss or other business continuity incidents, outsourcing to an MSP may give you more peace of mind and the additional benefit of positively influencing your credit union's overall growth initiatives.
The following are six questions credit unions can ask themselves to determine their IT support needs to help them make the choice to insource or outsource IT.
How many employees do I have?
Credit unions with 1,000 or fewer employees gain the most value from outsourcing some or all their IT to an MSP. Much of the value behind outsourcing IT comes with scale of economy — the cost of the MSP's expertise is shared amongst its client-base.
How large is my IT budget?
Access to an in-house IT staff can be phenomenal, but it comes with a price that reflects the luxury. Hiring a respected, reliable, and experienced full-time IT professional is expensive, and there are more costs to consider than salary alone. You also need to consider IT training and certifications, which are expensive and take away time from your IT staff. Multiply that by the amount of expertise you need to fully maintain your IT environment, stay current with cybersecurity and the tools to manage it and you may find your IT budget will not cover it all.
Do I use any proprietary software?
If your business uses an essential proprietary software program, we recommend having someone in the office who knows the nuances of that program. An MSP usually has ways to deal with these situations but does not have the same expertise as an in-house IT person.
How important is 24×7 support access?
When a critical IT failure or incident occurs, you want to ensure your organization is covered. Hiring an in-house department that is available overnight, on holidays, and during weekends is both hard to organize and costly. A good MSP already has a U.S.-based service desk open 24×7 to handle these situations. Additionally, this isn't always an either/or situation — the right IT partner can act as an extension of your in-house team and provide off-hours support plus incident response.
How am I currently meeting compliance requirements?
As a credit union, there are a wide array of compliance requirements designed to protect customer data, including Sarbanes-Oxley, Gramm-Leach-Bliley, and PCI DSS. Finding an MSP that can implement solutions to meet these requirements can take the burden off your internal teams. We also recommend taking proactive and preventative measures to protect your sensitive data.
These can include training employees, conducting regular security assessments, modern data protection and cybersecurity best practices. An MSP with a dedicated security department has the expertise required to provide your organization with the steps you can take to ensure your data is available and safe.
What is your credit union's growth trajectory?
Many credit unions face similar technical challenges as they grow, including:
A lack of easily scalable technology to support digital transformation initiatives
Limited budget to hire and retain technical talent
Dependence on arduous and manual technical processes
Lack of access to data analytics
A good MSP can alleviate these challenges by implementing best practices and managing your technology so you can focus on maintaining a positive growth trajectory.
If your credit union is already using technology to its maximum potential, your in-house staff is effectively working for you. However, if you know your organization needs to start taking advantage of new technologies and your IT staff is too busy helping employees, it might be time to outsource some of the foundational elements of IT so that your staff can focus on more strategic initiatives.
There are many other considerations when it comes to choosing whether to outsource your credit union's IT to an MSP, but asking yourself these six questions can help you get started. For more in depth information and further points of consideration to help you make your decision, download our Ultimate Guide to Outsourcing IT for Credit Unions.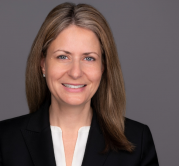 Mary Beth Hamilton is Chief Marketing Officer at Dataprise, the premier strategic managed service and security provider to credit unions and other financial institutions across the United States. Mary Beth ...
Web: https://www.dataprise.com
Details