Financial leaders tapping MSPs amid rising cyber attack risks & talent shortage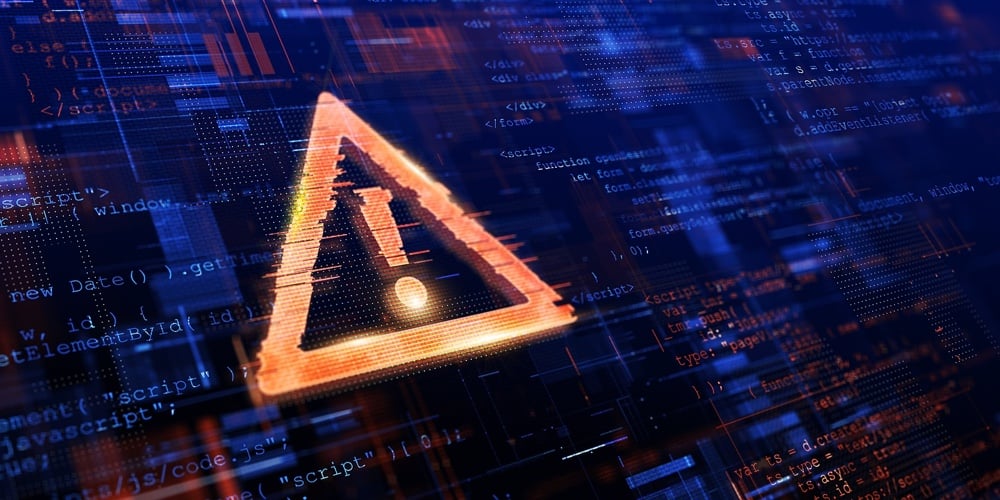 Several federal agencies, including the National Credit Union Administration, have recently warned US businesses to be on high alert for Russian state-sponsored cybersecurity attacks. Amid the chaos and conflict, there are opportunities to score big for those with the right resources. Instead of leaving things to chance, U.S. business owners are taking things into their own hands by hiring Managed Services Providers (MSPs).
Cybercrime: Top Concern for Financial Institutions
In the 2022 Banking Priorities Executive Report released in January, cybercrime and a shortage of talent were the two biggest causes of concern for respondents. Yet even given these worries, only 18% of participants planned to invest in cybersecurity education for their employees and customers. The responsibility to safeguard credit unions and banks is largely falling to IT teams, many of which aren't adequately prepared to take on the magnitude of what's at stake.
The Great Resignation
This phenomenon refers to more than just an overall increase in employee resignations and employers having a hard time finding workers. The Great Resignation has to do with what we value as people. If an employer writes a job posting much like they would a wish-list — without considering the employee's corresponding wish-list — they may find themselves without many qualified applicants to sort through.
According to the 2021 Harvey Nash Group Digital Leadership Report, almost 60% of companies are planning on hiring more technologists to their workforces in 2022. IT talent, particularly those who specialize in security, is extremely in-demand right now and this is unlikely to change anytime soon. Finding reliable and skilled full-time employees might not be in the cards for some time.
Why Financial Institutions Are Outsourcing
Financial institutions have been in the news as of late for their increased cyber attack risks. These risks, coupled with the investments involved in hiring and retaining top talent, have them more open to what MSPs can bring to the table. MSPs free up time for strategic IT leaders and their teams to focus on what matters most to the business —innovation that drives member growth and satisfaction. Having immediate access to a large pool of skilled IT and security professionals via an MSP can be a massive differentiator for any financial institution.
Cybersecurity, infrastructure, data protection, end user support, business continuity and disaster recovery: these matters are largely similar from one organization to the next. Having a reliable vendor means leaving all of this in the hands of a competent team that is available whenever the client needs them.
With an MSP, a credit union or bank can count on:
24×7 monitoring and threat detection: If there's suspicious activity in the early hours of the morning it can be addressed immediately.
Access to talent: MSPs are staffed with an array of professionals. These different skill sets, not to mention the sheer number and type of incidents they've faced over the course of their careers, make them invaluable to institutions of every size.
Strategic focus: Innovation and growth opportunities should be the primary focus of strategic IT leaders. If their teams are bogged down by trivial requests, it affects the bottom line of the business.
In 2021, around 38% of all companies are leveraging MSP services for more than 50% of their IT needs. This is a 25% increase from the year prior, largely because business owners and managers are beginning to understand the real value of an MSP. It might be why institutions that view service providers as 'important' are considered leaders by their peers. Of those who consider MSP services to be 'unimportant', 62% are considered to be 'laggards' in their field.
MSPs at Work
In the past, many companies would talk themselves out of MSPs because they believed the cost wasn't worth it. They might reason that bringing in a third party would only cause confusion — and rack up any number of exorbitant fees and charges for every minor task an MSP manages to complete. The reality is that an MSP can streamline IT operations so that an in-house team can spend more time on the things that matter (e.g., member experience, etc.).
Organizations that ignore solidifying their security posture because they don't have the time or the team to devote to it is a dangerous decision. It may not spell disaster immediately, but it puts them in a perilous situation that isn't worth the risk. Whether the threats are from overseas or home-grown, turning to an MSP can keep all kinds of potential fraudsters and disasters at bay.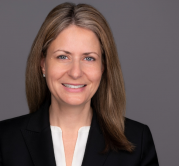 Mary Beth Hamilton is Chief Marketing Officer at Dataprise, the premier strategic managed service and security provider to credit unions and other financial institutions across the United States. Mary Beth ...
Web: https://www.dataprise.com
Details