Is USAA a better credit union than you?
What is the value of membership? Can you articulate what it means in an easy, digestible way to your membership? Is the value or benefit of membership real and tangible, or is it soft and fuzzy like an angora sweater?
In national ads, USAA Bank with their unique member-status insurance/banking operation, states their value very specifically. They put the value in dollars and cents. In fact, they claim to have saved their members over $300 Million – and they are extremely proud of this achievement! That IS tangible value! You may have also seen that USAA advertises that over 92% of members expect to stay for life! Would your members say the same?
USAA is spending millions of dollars to both produce these ads and run them in primo TV spots – like NFL games – to get their point across. USAA's value proposition is that they save members money. In return, USAA gets even more business from their members – who then pledge their lifelong loyalty in return. Great trade, huh?!
What are you doing to get your value proposition across to your members? Most Credit Unions cannot afford to run national TV ad campaigns.
Can we agree that Credit Unions must differentiate their real value proposition to their members? Credit Unions offer better rates than the banks in their market, right? Then why not crow about it? Yell it from the mountaintop, so to speak.
Has any Credit Union taken a similar approach to USAA? Yes. First Tech, Army Aviation, Smart Financial, and Wright-Patt are among the many, many credit unions that have executed a program similar to this and generated huge success. They each understand that it is vital to the health of their credit unions to clearly articulate the VALUE of membership with each member.
Your members probably have a fuzzy idea as to the value your credit union offers. But, let's get real, fuzzy isn't getting it done. You need to be precise and extremely specific about why your Credit Union is different. Ask the same question your members ask… what specific value do you bring your membership?
Let's be candid, USAA Bank is a better Credit Union than you are! They understand who they are and what they stand for. They are unapologetic.
I am unapologetic in presenting how your credit union can also communicate your value effectively to your members: the Member Value Statement. This state-of-the-art program communicates your credit Union's real dollars and cents value to each member who is engaged with your credit union.
Imagine that you receive an email from your credit union, along with a special customized direct mail document, that unequivocally states you have saved $307 with your credit union (as just one example). A Member Value Statement that also asks the compelling question "How much more could your credit union save you with other needs?" and makes specific offers for other products to achieve even higher savings. How will you (or your member) respond?
The really cool thing is that the Member Value Statement is a boon to member loyalty. Some clients have achieved a 50% reduction in attrition! Even if you don't get this reduction rate, the clear message describing your value will still generate over 4X the return on the investment for the program. How do we know? It's simple – we have run this program for dozens and dozens of credit unions, large and small. Every single one has had at least a 4X return. Spend $1, get $4 in profit! Does it cost as much as a national TV ad campaign? Hardly. It cost about the same as any direct marketing campaign you might run today. But – and here's the really important point –this one generates INSANE RESULTS!
Why did First Tech, Army Aviation, Smart Financial, and Wright-Patt, among many others, jump at the chance to execute this program? They each wanted to clearly and undeniably articulate the VALUE of membership.
Do you?
Shouldn't you at least examine the Member Value Statement for your Credit Union?
Can a fraction of your 2016 marketing budget deliver all of the return on investment you need for the entire year?
How will you know the answer if you deny yourself the chance to see it for yourself?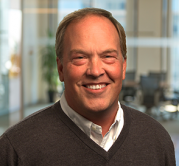 Jay Kassing is President of MARQUIS, a Texas based provider of marketing analytics solutions including MCIF/CRM software, MCIF services, profitability, compliance, consulting and direct mail creative/fulfillment. Jay has ...
Web: www.gomarquis.com
Details