Let's come together and run like reindeer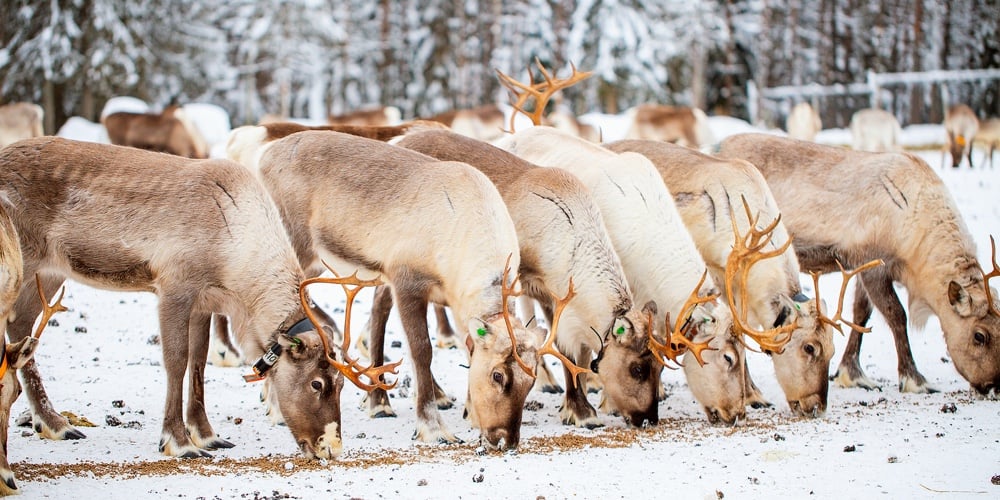 In early 2019, Nature aired an episode entitled, "Wild Way of the Vikings." This episode featured a phenomenon called a "reindeer cyclone." As the episode description highlights, "When spooked, the reindeer herd bands together in a swirling melee designed to confuse any predator." Watching this collaboration is mesmerizing.
Seeing reindeer come together to protect individuals and the entire herd demonstrates how teams can live their charters. Many of us make commitments to one another and our teams. While easy to live in the best of times, racing in the cyclone can be much more complicated during tumultuous times.
I felt this challenge deeply in recent weeks. At Canvas, we had a family member (how we describe our employees) submit their resignation. This person is a high-performing individual who brings incredible value to the credit union. When I heard about the possibility of this person's departure, I was stunned. From my perspective, this was an engaged and growing individual, contributing at a high level.
As we talked more with this person, we learned they were experiencing mounting external pressures. The individual shared that while they loved working at Canvas and treasured their role, they felt concerns about letting down the team by asking for a bit of time off. Someone that adored their job was willing to walk away rather than say they needed to invest in self-care.
Over the years, I've wrestled with the idea of "balance." I receive abundant energy from my career. I dream about ways we can do even more as an industry and have goals to become a credit union CEO someday. I am not a shining example of work/life balance. In conversations about my drive and the impact it has on others, I have been defensive. I recall saying things like, "I respect and want people to have the balance they wish for. I hope for that same respect in return."
Being a leader in an organization is an honor and a privilege. Senior leadership roles require a passion to serve and a commitment to put others before ourselves. Growing and thriving organizations need people who share the gift of time in significant ways. Regardless of my drive, my goals, and the meaningful expectations of my role, my behavior sends a message. It sets a bar. It can be damaging in a season like this, where people are experiencing loss, loneliness, worry and exhaustion from an ongoing pandemic.
I've started talking about this with my teams. I've shared this anonymized story. Despite my steadfast rule learned years ago from one of my mentors that "there's no crying in credit unions," as I've explored this further, I have shed a tear or two. It felt very uncomfortable. It hurt to admit I could do better. I hope it opened the door to deeper conversations about what wellness in the workplace can truly be and how that might shape our strategy.
This is not enough. Our organizations must build wellness infrastructure to ensure that running like reindeer is a part of who we are, not a one-time pause to reflect.
Consider the following to take steps toward enhancing your workforce's wellness:
Elevate wellness as a strategy. Often organizations have wellbeing tactics, but to truly shift culture, wellness must be a part of the organizational strategy to move from activity to long-term change. Quilting wellness into the culture ensures that programming is well resourced, gains visibility and grows with the organization. In Gallup's "How to Eliminate Burnout and Retain Top Talent," Wigert shares that those who are "nearly burnout free" have three things in common: "they are engaged at work, they have high wellbeing, and they work in a culture that celebrates each person's strengths." A fully formed wellness strategy helps to elevate all three of these elements.
Invest in talent. In 2020 we created a new role, our "Wellness Champion." This person is responsible for helping shape our wellness vision, building the strategy, and executing it with tactics that bring it to life. The next generation demands our focus in this area. According to Welltok research, "78% of Millennials believe their company should do more to support their health and wellbeing needs."
Create a wellness day. At Canvas, on top of paid time off, each employee has one annual wellness day. This wellness day is a commitment to invest in wellbeing in the most meaningful way for each family member. That might be scheduling annual doctor appointments, going hiking, or heading to the spa. We don't define what wellness means for that individual on that day, but we do encourage every employee to take that day each year. Harvard Business Review's "What's the Hard Return on Employee Wellness Programs?" suggests that wellbeing efforts will be most successful with "carrots, not sticks." At Canvas, we believe our wellness day encourages all family members to investment in their own wellbeing.
Build your wellness strategy holistically. We often think of wellness as a fitness room or chair massages. Those are fun elements, but an overall strategy should spread much wider. At Canvas, our wellness strategy includes five pillars: physical, mental, financial, social/community and workplace. Consider what wellness means to your credit union and build that definition into your approach. McKinsey & Company's "'Back to human:' Why HR leaders want to focus on people again," states that "delivering a great employee experience relies on the same principles used in design thinking for products and services." Consider what wellness means to your credit union by listening to your team, seeking to understand their challenges and needs, and crafting a unique approach that brings wellbeing and your culture to life.
Lead with heart. While I may never be an exemplary model of balance, I am taking steps to ensure I lead in a way that invites and nurtures wellbeing. I'm encouraging these difficult conversations. I'm letting down my well protected guard. I'm meditating once a week and challenging myself to grow to five days by the end of 2021 (as painful as it is). I'm listening intently. I'm inviting my team to challenge me if they need something different.
It is time for each of our credit unions to run our own reindeer cyclone. When one of us needs a break, the rest of us take the baton and protect them from our current "predator" of stress and exhaustion. We must be close enough, engaged enough, listen closely enough, and empathetic enough to know when it's time to run. If we do, credit unions can become the employer of the future that can't be stopped.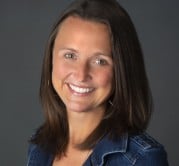 "No" is not a word in Tansley's vocabulary. If there is an opportunity to bolster Community Financial Credit Union and the industry at large, Tansley will jump on board ...
Web: https://www.cfcu.org
Details