Many Small Businesses Left Crippled in Sandy's Wake; MBL Cap Increase Could Spur Recovery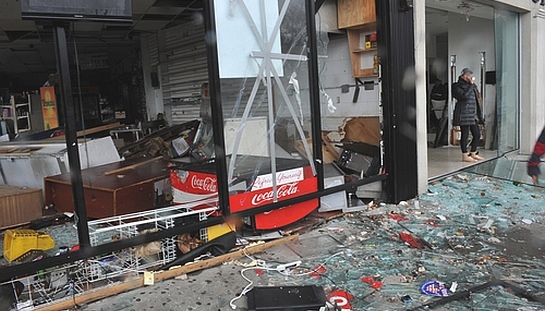 by Paul Gentile, NJCUL
Another year and another showdown between banks and credit unions, but this time two things are different. First, the economy is still struggling to recover, so pro-business legislation is more vital than ever. Second, it's no longer hands off when it comes to banker legislation.
For years the credit union system has elected not to advocate against the bankers' legislative agenda. Obviously we have fought their attempts to remove the tax-exemption and further box in credit unions with regulatory restrictions, but we have not gone on the offensive to fight proactive banker legislation. Those days are long gone.
CUNA changed the game last week by coming out strongly against the bankers' legislative effort to extend the Transaction Account Guarantee, which expires at the end of the year. TAG provides unlimited deposit insurance coverage on non-interest bearing accounts, i.e., business accounts. Without TAG, the federal coverage would revert back to $250,000.
The policy argument against TAG is strong. Not only is the crisis over, but banks' small business lending record during the recession was weak at best. There's nothing concrete to say that extending TAG would spur banks to better serve businesses and make more credit available to small businesses. If extending TAG means banks will continue on their current path of serving businesses, then that's all the reason not to extend it.
Tis the season, and TAG amounts to yet another gift-wrapped handout to banks. They already had the gifts of TARP and a $30 billion fund to spur more business lending. They get a lot, yet their message on Capitol Hill is that credit unions have all the advantages.
It's a hard argument to substantiate. Credit unions have higher capital restrictions and no ability to raise capital other than retained earnings. Credit unions can't serve anyone who walks in their door. Credit unions of course have a cap on member business lending. Credit unions are more restricted on the investment side, which is especially burdensome in this low-rate market.
What credit unions do have going for them is their structure. This structure is the most beneficial to businesses and consumers. As nonprofit financial cooperatives, credit unions exist solely to meet the lending and savings needs of their members. They don't exist for shareholder value. The value goes to the member. Banks don't like this structure, or they would move to the credit union charter. We cherish it for what it means to the member—value.
While we have finally started to go on the offensive with banker legislation, bankers have been on the offensive against our legislation for decades. They have no problem lobbying against raising the MBL cap while at the same time many banks avoid the low dollar business loans that credit unions thrive on. With an average business loan of approximately $200,000, credit unions are true small business lenders. Here in New Jersey, we often see banks refer small dollar loans to credit unions. And vice versa, credit unions refer big dollar business loans to local banks. There's nothing wrong with that. That's good for the community. What's wrong is that the banker message on Capitol Hill doesn't reflect what's happening on the ground.
For us here in the great state of New Jersey, the hypocrisy of the bankers' arguments against raising the MBL cap is particularly galling. We will be dealing with the aftermath of Hurricane Sandy for many years, and there are thousands of small businesses on the New Jersey Shore and inland that have been devastated. They need credit to get their businesses back up and running. Insurance policies have limits. FEMA caps out. These businesses need capital to get back in shape. In many cases the dollar amounts will be $200,000 and below. New Jersey credit unions are ready, willing, and able to meet this need, but the cap looms and acts as a governor to small business growth.
Shouldn't the needs of those struggling to get back on their feet and contribute to the economy trump the bankers' unfounded arguments about unbridled credit union growth? Of course they should. While Sandy is a stark example of the need for the cap increase, there are less dramatic ones all around the country. Small businesses are finding banks have tightened their underwriting so much that they are being squeezed out of the lending picture. Raising the MBL cap brings with it the potential for a $13 billion capital infusion into small businesses and the creation of 140,000 jobs. This isn't make believe, these are conservative estimates for allowing credit unions to do what they best—serve their membership.
CUNA and the Leagues have done a tremendous job changing the discussion on Capitol Hill. This MBL battle shouldn't be about banks vs. credit unions. It should be about what's right for small business. What's good for small business is good for the economy and good for all Americans. That message is being carried out loud and clear by the CUNA/League system. In our case, a small business leader joined our Hike to tell the story of how he couldn't get a $50,000 line of credit from a large bank he had previously done business with. Not only could he not get the loan, he couldn't get them to sit down and here his story. The line of credit was critical for his business to meet the requirements of a new contract. A New Jersey credit union stepped in and helped him meet that contract, and now he has numerous more contracts lined up and the credit union will again be there for him. It's now a successful, growing business, and yes a $50,000 line of credit was the key. There are thousands of similar stories throughout the country.
No matter what happens during this lame duck session, this battle with banks will rage on. Whatever the topic, you can be assured banks will continue to attack our proactive legislative agenda. We can't give up. We must continue to tell our story to lawmakers and change the arguments from what our agenda means for banks and credit unions, to what it means for consumers and businesses. Credit unions are good for consumers, small business, and the overall economy. Anyone who argues against that is more worried about their bottom-line than spurring the economic growth the country so sorely needs.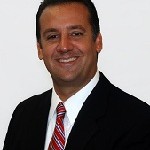 Paul Gentile is President and CEO Cooperative Credit Union Association. The Cooperative Credit Union Association represents the credit unions in Massachusetts, New Hampshire and Rhode Island. The credit unions of ...
Web: ccuassociation.org
Details