Member rewards programs: Why we get it wrong
Credit unions can be the kings of R & D: Rip-off and duplicate. If someone is doing it already, why reinvent the wheel? Just offer the same thing.  How else can you explain the lack of differentiation with "me too" products? Many credit union's member rewards programs top that list. 
I'm not talking about credit card rewards programs, because those do work, they are simple to explain and give members what they want. I'm taking about the "aggregate balance" programs where you segregate members by total balances and the more they have the more they get.  
I won't say which credit union has the worst one I've ever seen, but let's just say, "It's not rocket science." The Psychology of Rewards can be broken down into two components: 
Extrinsic: Someone wants YOU to do it
Intrinsic: The reward is such that YOU want to do it
A good reward program understands the connection between those two and delivers just that. 
Here's the typical Membership Rewards Program.  It usually has about four levels: Bronze, Silver, Gold and Platinum
And for some reason the belief is you should highlight all the "free" stuff that everyone gets before you get into the "goody bag" For example, all levels would receive these amazing perks:
Savings account with no maintenance fee (wow)
VISA Classic and Platinum with no annual fee 
eBranch Online Banking Free
Contact-24 Telephone Banking Free
Free Debit Card
Free ATM Transactions at 28,000 ATMs
POS transactions with no fee
Overdraft from savings with no fee
IRA with no management fees
Incoming wire with no fee
Teller service with no fee
3 free non credit union ATM transactions free (but rarely is the surcharge waived)
To charge for most of these things would be absurd and so far out of market you wouldn't get a member anyway.
The credit union wants you to be their Primary Financial Institution by bringing ALL your business so that you can get the following perks (if you are at the highest level, which is usually around $50K aggregate) The problem with this way of thinking? Members don't think in those terms. I have never thought "Now where should my primary financial institution be?" In fact, today it's probably not a good idea to have all your eggs in one basket, so to speak.
But here's what YOU would get (intrinsic reward) if you GIVE the credit union all of your business (extrinsic reward):
Unlimited Free NON CU ATM Transactions (but again, surcharges may apply)
One box of checks per year (targeting old people – who writes checks?) 
Verification of deposit with no fee (I don't even understand this one)
Online Bill Pay with no monthly fee (everyone else gets charged for this?)
Replacement cards with no fee (how often do you lose your card? But it still takes 7 to 10 business days to get it back, OR you can ask for a rushed card for $36.00)
Complimentary Portfolio Analysis (again with the old people and WHO in their right mind charges for that?) 
The problem with the psychology of this, the member DOES NOT want most of these and will likely not ever have the need for most of them.
Top six reasons I don't like these programs: 
They are confusing to the member and the poor employee that has to try and explain it
They are targeting older members (which we have plenty of)
The member does not "feel" or "see" the reward
They are effectively penalizing members who do not have a high credit score and/or lots of money (i.e. Millennials, which we desperately need)
They, in effect, penalize a member when they pay their loans down (drops them to a lower tier)
They don't work

In Ken Blanchard's book Raving Fans he has a simple, elegant blueprint for creating fiercely loyal members. Which is really what we want. 
The very first page of the book he states a brutal fact. 
"Your customers are only satisfied because their expectations are so low and because no one else is doing better. Just having satisfied customers isn't good enough anymore. If you really want a booming business, you have to create Raving Fans."  
There are two simple secrets to creating raving fans:
Determine what the member wants. 
Deliver plus one. (the 1% they do not expect)

We desperately want (and need) younger members. Millennials are quite simple. They like free stuff. Stuff they can see (not a waived fee). In a recent study, 300 Millennials surveyed, 62% said they interacted with brands on social media to get discounts rather than any "news" about a product. And 56% percent said they interacted to get freebies. 
Using the psychology of rewards combined with the recipe for Raving Fans it could look like this. 
The credit union wants your auto loan 
The Millennial wants that car – sidebar: you should probably review your loan policies to see if you would even loan to them, because this is a problem in many shops
Deliver the loan (should be a simple and easy and pleasant experience) plus 1% – the free stuff. 
How about partnering with a local car wash or oil change place or even an auto parts store and give them a $25.00 gift certificate? Something they did NOT expect which means they will likely share that story on social media.  That's a win/win all around. 
If you are getting many of your Millennial members through your indirect channel this is even more impactful because they did not necessarily choose you, they don't know you. Now they'll never forget you. Loyalty begins…..
Feel free to rip off and duplicate that idea and dump your member rewards program.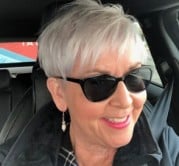 Denise started her credit union career over 30 years ago as a Teller for Pacific NW Federal Credit Union in Portland, Oregon. She moved up and around the org. chart ...
Web: https://www.zest.ai
Details