Is old fashioned marketing still in fashion?
Traditional Marketing is dying. Or so it's been said. But is it really? There has been much debate on the topic and while it cannot be denied that many traditional marketing channels have seen dramatic decreases, it doesn't necessarily mean the audience for these mediums has disappeared.
Digital and traditional marketing can give your members a unique experience in their own ways. Traditional marketing, however, offers something that digital marketing cannot – engagement of more than two senses. And for credit unions who are all about the member experience, and for the consumer who wants to be drawn in by an experience when they come in contact with your brand, it becomes hard to completely dismiss traditional efforts when devising your marketing plan.
Let's take a look at what some traditional marketing channels still can offer:
Direct Mail
Everyone, for the most part, still receives direct mail. It's a great way to get your message directly into the hands of potential members. It's also relatively inexpensive and still proves to be highly effective. And, despite all the "junk mail" we think we get, direct mail often has fewer distractions than the increasingly cluttered online ad space. Instead of competing for attention with social media, video, and other online ads, use those channels to support your direct mail efforts with keywords, sponsored social media posts and by creating content that is interesting and will engage your target audience when they search for you online. Make it easy for them by always including your website and a call to action for other ways they can engage with you online, for instance "Visit us on Facebook for more, etc…
TV
Television is still one of the most effective marketing tools. Most people still have cable or satellite TV, and many still watch live TV, meaning they watch television commercials. TV is also a great way to reach a specific market. It is a bit more expensive, but many credit unions have found TV to be a profitable means of marketing and it's a great means to keep you top of mind with target audiences.
Billboards
Another great marketing method is through large billboards. Not only are they hard to miss, advertising on a billboard allows you to market your products or brand on a large scale. When placed in strategic areas and by making them memorable with a clever tagline or attention-grabbing image, billboards leave an impression, whether the consumer realizes it or not.
Radio Ads
Like television, commercial radio is still thriving. Marketing products and services on radio through commercials or other means can still be effective even in this age of satellite radio and online streaming services. Most commuters still listen to the radio to and from work. And like billboards, with a catchy jingle or fun script, radio adverting leaves an impression. And, for those who claim to only listen to "commercial-free" satellite radio or streaming services such as Spotify, Pandora, and even YouTube, there are still advertising opportunities within those mediums giving you a chance to reach potential members through both traditional radio and streaming radio.
Bottom line: traditional marketing can still work in our increasingly digital world. It doesn't have to be all or nothing. The most comprehensive marketing strategies involve the best of both worlds in fact. Your members' overall experience with your brand should be part of story that involves multiple touch points within digital and traditional media. After all, your existing members were more than likely first introduced to you through direct mail, print ads, billboards or other traditional marketing efforts. These are now the perfect targets for your "untraditional" efforts moving forward.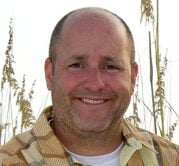 Jeff has extensive experience in branding, art direction and graphic design, having served employers and clients in a creative capacity for more than twenty-five years. After graduating from the University ...
Web: www.loudthought.biz
Details