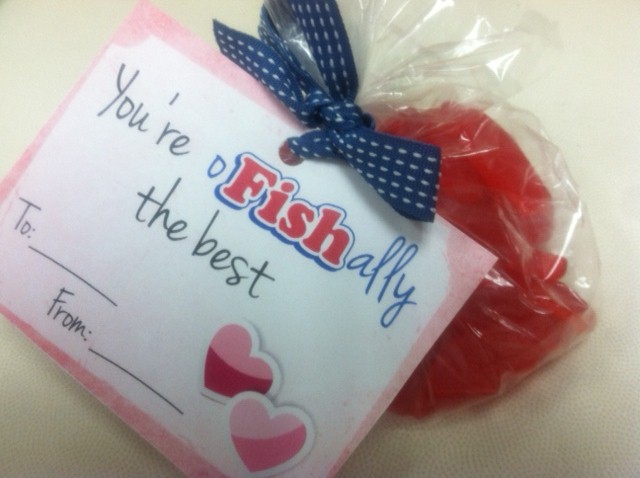 American 1 CU Raises $850 for Paws with a Cause
JACKSON, MI – American 1 Credit Union is dedicated to the communities they serve and feel strongly about giving back.  American 1 Credit Union raises money each month for different local charities.  During the month of February funds were raised for Paws with a Cause, headquartered in Wayland, Michigan.
The money was collected through a variety of activities.  From February 1 through February 14 staff members could purchase "Candy Grams" made by the Marketing Department of American 1 Credit Union.  There were three varieties of "Candy Grams" available.  The first was a bag of Swedish Fish that said, "You're oFISHally the best", the second was a box of Reese's Pieces that read, "I appreciate you to PIECES", and the third was a box of Junior Mints that said, "Thanks for making each day an enjoyMINT".
Staff members would purchase a candy gram for $3 or two for $5, and send them to other staff members or purchase them to take home for their own friends & family.  Altogether over 140 "Candy Grams" were passed around, and more than $200 was raised.
"It was fun to watch the staff encourage each other," said Event Coordinator, Jayme Bicknell.  "Some Candy Grams were sent anonymously, just to brighten a fellow staff member's day.  It's definitely a fundraiser we would do again," she continued.
We also had a staff member donate two tickets to the University of Michigan verses Ferris State University hockey game.  They wanted to do something good with the tickets, so we gave away one entry per dollar that was donated to Paws with a Cause.  Over $75 was raised through this fundraiser.
American 1's Home Office and North Street branch locations also have fresh popped popcorn and bottled water available for a donation, every Friday.
Altogether $850 was raised for Paws with a Cause.  For more information on Paws with a Cause please visit: www.pawswithacause.org.
American 1 Credit Union has been providing low-cost financial services to more than 50,000 members and several hundred partner companies. For 60 years, American 1 Credit Union serves Jackson, Calhoun, Washtenaw, Hillsdale, Oakland, Macomb, and Wayne Counties. Visit www.american1cu.org for more information.
---