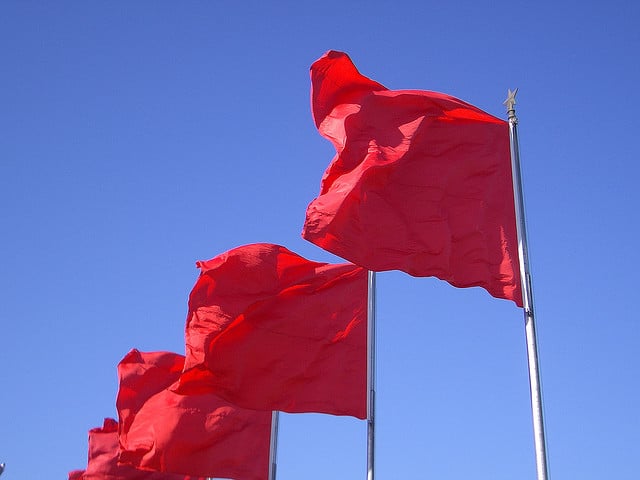 Consumer Alert: How to Spot Credit Card Offers with Lurking Red Flags, New GoBankingRates.com Report
Leading personal finance resource, www.GoBankingRates.com, investigates the hidden traps behind credit card offers that sound too good to be true. The report uncovers four important warning signs that can help consumers identify the traps of credit card offers and their deceptive fine print.
El Segundo, CA (February 4, 2013) – Credit card offers boasting 'zero-interest' and 'no annual fees' are marketed by credit card companies hoping to lure consumers to open new lines of credit. In Go Banking Rates' latest consumer report, they sift through the smoke and mirrors to reveal the warning signs of alluring credit card promotions that can actually lead cardholders into debt and caught paying fees they would otherwise be unaware of.
The findings of the report reveal that consumers who do not take the time to apply proper precautions before applying for credit card offers risk adding debt onto their name, and could even cause potential damage their credit scores.
Credit card terms and conditions pertaining to the card's interest rate, fees, and special promotions are often temporary characteristics among popular credit card offers meant to lure consumers in and later make money off of the card holder.
Chad Fisher, a columnist for Go Banking Rates, encourages consumers to play detective when it comes to understanding credit card agreements.
"Consumers should read the fine print on credit card offers, ask questions if they do not completely understand the terms and be familiar with the official Credit Card Bill of Rights," Fisher states.
In the report, Fisher highlights four major hooks used by credit card companies to bait customers into applying for credit card offers, including "teaser" interest rates and "waived" annual fees.
Find out how to identify credit card offer red flags by reviewing the consumer alert here.
About Go Banking Rates
GoBankingRates.com is a national website dedicated to connecting readers with the best interest rates on financial services nationwide, as well as informative personal finance content, news and tools. Go Banking Rates collects interest rate information from more than 4,000 U.S. banks and credit unions, making it the only online rates aggregator with the ability to provide the most comprehensive and authentic local interest rate information.
Additionally, Go Banking Rates partners with a number of major media outlets such as Business Insider and US News & World Report to provide compelling and edifying personal finance content, and its expert editors have been featured and quoted on several premier finance websites like Yahoo! Finance, Forbes, The Street, Huffington Post and more.
For questions or to schedule an interview with a Go Banking Rates editor, please contact Jaime Catmull, Director of Public Relations, at JaimeC(@)GoBankingRates(dot)com, or 310.297.9233 x261.
---