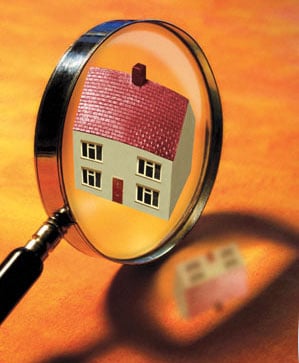 Consumer Mortgage Guide: Go Banking Rates Provides Key Tips and Pitfalls to Avoid When Choosing a Home Loan
The Web's top personal finance resource www.GoBankingRates.com dispels the confusion surrounding mortgage financing by offering potential home buyers an easy-to-follow guide for performing a mortgage comparison. The Go Banking Rates guide details the characteristics of an affordable home loan, as well as the red flags applicants must avoid.
EL SEGUNDO, CA, January 24, 2013 – When performing a mortgage comparison, homeowners can easily become overwhelmed by the multitude of options available. In order to clear any confusion mortgage applicants face when shopping for a loan, Go Banking Rates has compiled a guide to understanding the key points potential homeowners should consider, as well as the most important hazards and red flags they may encounter when comparing mortgage loan offers.
While it's important for borrowers to compare mortgage rates, Go Banking Rates explains that the terms and conditions of a mortgage loan are just as important for determining cost efficiency.
"There are a lot of mortgage options out there," states Go Banking Rates managing editor, Casey Bond, "but for most homeowners, a simple 15 or 30-year fixed rate mortgage is going to be the safest, most affordable option."
She adds, "One thing's for sure – borrowers should never rely on their lender to tell them what they can afford. That's something that should be determined by the buyer – and possibly a financial planner, if they choose – before the mortgage comparison process even begins."
The Go Banking Rates guide also details the "exotic" mortgage offers loan applicants should be wary of when comparing offers, as well as provides tips for determining the right down payment size and finding the most competitive mortgage interest rates.
Click here to read the full mortgage comparison guide.
About Go Banking Rates
GoBankingRates.com is a national website dedicated to connecting readers with the best interest rates on financial services nationwide, as well as informative personal finance content, news and tools. Go Banking Rates collects interest rate information from more than 4,000 U.S. banks and credit unions, making it the only online rates aggregator with the ability to provide the most comprehensive and authentic local interest rate information.
Additionally, Go Banking Rates partners with a number of major media outlets such as Business Insider and US News & World Report to provide compelling and edifying personal finance content, and its expert editors have been featured and quoted on several premier finance websites like Yahoo! Finance, Forbes, The Street, Huffington Post and more.
For questions or comments, or to schedule an interview with a Go Banking Rates editor, please contact Jaime Catmull, Director of Public Relations, at JaimeC(@)GoBankingRates(dot)com, or 310.297.9233 x261.
---