Neighbors Capital Area Foundation awards $100,000 in scholarships and grants
BATON ROUGE, LA (May 13, 2022) — Monday, May 9, the Neighbors Capital Area Foundation held an awards breakfast to grant $50,000 in scholarships to 15 graduating students in the Greater Baton Rouge Area. The event also recognized grant recipients from the Project Grants for Public Schools program, which has contributed $50,000 in project grants to K-12 schools in Neighbors' 9-parish service area. A list of all recipients and award amounts is included below.
Schools participating in the Neighbors Mascot Checking Program were invited to nominate one graduating senior to receive the scholarship, formally named the Neighbors Way Tuition Assistance Award. The Mascot Checking Program created customized checking accounts that provide money for the respective school for each debit card swipe.
The Project Grants for Public Schools program offers K-12 public schools the opportunity to apply for funding for projects that exhibit a lasting impact on the school and community. To date, we have awarded 23 grants totaling $75,000. A new granting cycle will open on August 1, 2022 at neighborsfoundation.org.
"Founded in 1954 as Baton Rouge Teachers Federal Credit Union, Neighbors was started by educators for educators. 68 years later Neighbors FCU and the Neighbors Capital Area Foundation continue serving schools each and every day," Neighbors President and CEO Steve Webb said.
For more information on the Neighbors Capital Area Foundation, visit neighborsfoundation.org.
Scholarship Recipients
Dylan Armstrong – Live Oak HS $20,000 (4-year scholarship)
Eddie Maxwell – Central HS $7,500
Mickey Lin – Baton Rouge Magnet HS $5,000
Hena Velasco – Broadmoor HS $2,500
Mason Watson – Woodlawn HS $2,500
Kennedy Morgan – The Dunham School $1,500
Johnny Williams III – Scotlandville Magnet HS $1,500
Kennedy Smith – Parkview Baptist $1,500
Jordan Harris – Baker HS $1,500
Crystal Lee – McKinley HS $1,500
Trenesha Moore – Port Allen HS $1,000
Chloe Boxley – Southern Lab $1,000
Te'lana Tanner – Liberty Magnet HS $1,000
Clayton Williamson – Denham Springs HS $1,000
Bethany Wilson – Walker HS $1,000
Grant Recipients
Central Intermediate School $2,151.00
Albany Lower Elementary $4,711.37
Eastside Elementary $2,500.00
Northwestern Middle School $727.31
Oak Grove Primary $2,445.71
Prairieville Primary $2,300.00
St. Amant High School $2,500.00
Baton Rouge Center for Visual and Performing Arts $2,647.93
Baton Rouge Foreign Language Academic Immersion Magnet (FLAIM) $2,450.00
Baton Rouge Magnet High School $2,500.00
Parkview Elementary School $7,500.00
Scotlandville Adult Learning Center $2,500.00
Sherwood Middle Academic Magnet School $3,693.45
Southeast Middle School $2,685.91
St. Helena College & Career Academy $2,000.00
Caneview K-8 $4,144.92
Bains Lower Elementary $2,500.00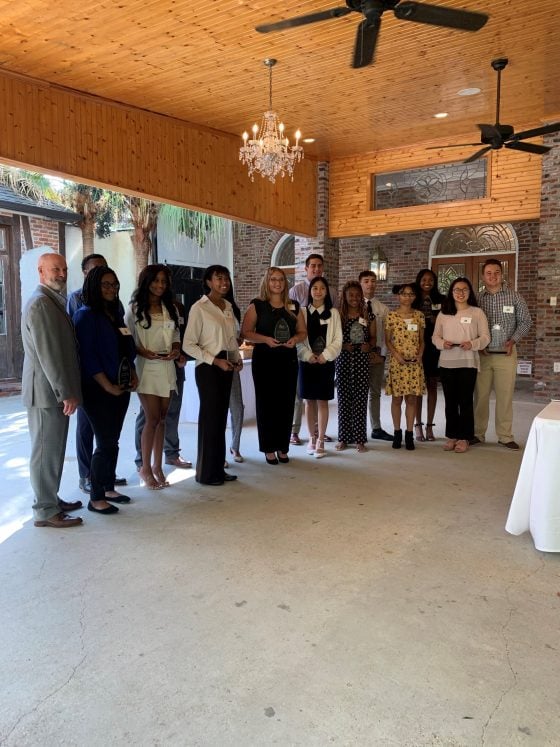 ---
About Neighbors Capital Area Foundation
Contacts
Contact: Brett Reynolds
breynolds@neighborsfcu.org
225-439-1378