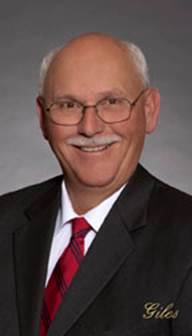 Volunteer Leadership Committee Chairman Sackett Joins CUNA Board Meetings
MADISON, WI (August 23, 2013) — In an effort to ensure that the voice of Credit Union volunteers is heard at the highest levels, the Credit Union National Association (CUNA) is pleasedto announce that John Sackett, chairman of the Volunteer Leadership Committee (VCL), will participate in future CUNA Board meetings. Sackett, who serves as Treasurer of Royal Credit Union (RCU) in Eau Claire, Wis., will attend his first CUNA Board meeting in mid-September.
"Credit union volunteers play a critical role in the success of the credit union system and we must continue to find new ways to get them more engaged with CUNA," said CUNA President and CEO Bill Cheney. "We are grateful to have the benefit of Mr. Sackett's views, and I look forward to his participation in our meetings."
Mr. Sackett has been a Member of Royal Credit Union for over 25 years, including serving 17 years as Chairman. Sackett was appointed chairman of the Volunteer Leadership Committee in January of 2011. The CUNA Board created the CUNA Volunteer Leadership to support volunteers and further increase their participation in CUNA. The committee also serves as a strategic leadership resource for CUNA, providing staff with advice and guidance for enhanced volunteer-centered initiatives. Sackett has also served as Director of Finance for the Eau Claire Area School District, and is a graduate of the UW-Eau Claire with a Bachelor's Degree in Comprehensive Public Accounting. .
CUNA Chairman Pat Wesenberg said it best in her acknowledgement of this new volunteer involvement: "We all know the incredible contributions that volunteers have made to the success of the movement – and how critical they are for our future," Wesenberg said. "With the many challenges before credit unions today – particularly in reducing the regulatory burden, addressing the issues of small credit unions and preserving our tax exemption – this added voice to our board deliberations is most welcome."
---