Raise your hand if you care about member experience!
Earlier this month I got to attend Filene's big.bright.minds.18 event in San Diego. As an i3 Alum I always get excited to hang with some of the biggest brightest minds in credit unions today. A Filene event is never complete without their brand of "field trip" that always takes us out of our industry, out of the conference room and many times out of our comfort zone. This year would be no exception.
When you registered you were given a choice of 5 field trip topics. No other details than that. I chose the ever sexy Operational Efficiency topic. Our group of about 35 innovators met in a conference room. George Hoffheimer, Chief Knowledge Officer for Filene, opened up by saying "We are taking you to what is now considered a pretty mundane place, Starbucks." And then he introduced Megan, The Lead Data Scientist. You heard that correctly, lead data scientist.
Big data and data analytics are really hot topics these days. It was the most attended break-out session at the NACUSO Network Conference earlier this year. Megan said Big Data is nice but GOOD data is what matters. So she took us through the many data points that Starbucks looks at. And of course one very important one was the customer experience. And what better way to illustrate it then to visit two Starbucks stores in downtown San Diego that were close to each other. She told us that both stores knew we were coming, that we were going to create a "mini peak" with the physical line and urged those of us who had the Starbucks app to create a "ghost line" at the same time. One of the stores we were going to visit was a high performer in all areas, and one was a low performer. Of course she didn't tell us which was which.
They call them stores, we call them branches. They sell the exact same products at all the stores, so do we. They have stores that are full cafe' experiences, stores in strip malls, and some that are drive-thru only – sound familiar?
Store #1 was in a big mall downtown. One of those malls that is not enclosed. When we descend upon it, there were only 2 customers and they looked as scared as the only two employees that were working at the time. We deliberately went at a slow time so as not to totally overwhelm the staff. About a dozen of us queued up to get coffee (I had made an online order). They were very efficient. They got us out of there in about 15 minutes, which was not bad. The barista did bust a sweat but all in all, we got our drinks, expectation met.
Store #2 was a bigger cafe' on a corner just a few blocks away. Again, only a few customers were already in there. When we walked in there was also the skeleton crew of 2 but we were immediately greeted with a smile and a welcome. Suddenly another employee emerged from the back room and we experienced what Megan called "the dance." At peak times, with seasoned staff, they shift their roles so no movement's are wasted, they operate as efficiently as they know how, and the best part was they were having fun so we were having fun. At one point one of the employees was singing and dancing along with the music that was playing in the background. It was a beautiful thing to see.
We went back to the conference room to debrief. And we were all pretty much in agreement that we don't have good data points to thoroughly gauge the member journey. We tend to focus way too much on profit, growth, widgets (loans) and not enough on employees and member experience.
Starbucks prides themselves on being a good employer. They measure that through:
tenure
training
manager tenure
manager experience
engagement
career paths
One of the key drivers of their decision making are the data points on their customers:
average ticket
transactions
traffic
satisfaction
what/how/where they visit
demographics
purchase behaviors
She recommends we consider the following when choosing metrics:
Prioritize business outcomes by testing drivers
Some measures are success metrics, others are diagnostic. Make sure you know which is which.
When you have a narrow view of success metrics, it can cause unintended consequences in gaming.
What do we know about our members? Do we track how they use us? Repeat business? Or are we too focused on the "widget"? Loan growth. Deposit growth. Membership growth.
Go take a Starbucks break and think about how we might improve our data points and consequently improve our member's experience.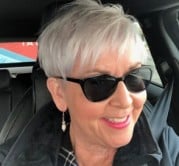 Denise started her credit union career over 30 years ago as a Teller for Pacific NW Federal Credit Union in Portland, Oregon. She moved up and around the org. chart ...
Web: https://www.zest.ai
Details