RBC 2: Review, recalculate, respond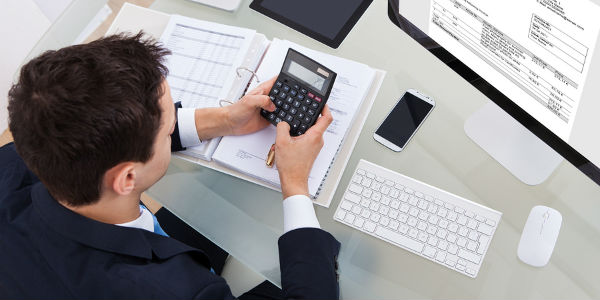 Proposed rules have been issued fast and furious over the last few years. Given the volume of final rules, credit unions often do not have the time or resources to delve into the details of a proposed rule and submit comments to the regulator. If your credit union is struggling to prioritize which proposals to review, consider moving NCUA's risk-based capital proposal to the top of your list, as a risk-based capital requirement may impact your credit union's long-term strategic growth plan.
When tackling this proposal take a three-pronged approach: review, recalculate and respond.
Review: NCUA's revisions issued in the second proposal are beneficial to credit unions and will help mitigate the immediate impact on the industry. However, the issue of risk-based capital is still poised to affect credit unions and their long-term planning. Therefore, it is critical that credit unions review this second proposal to understand the impact it will have on their individual institution. Credit union comments on the first proposal demonstrated the importance of reviewing the proposal and relaying feedback to NCUA as numerous adjustments suggested in credit union letters were incorporated into a second proposal.
Recalculate: On January 15, 2015, the NCUA Board, in a two-to-one decision, voted to issue a second risk-based capital proposal. The changes made in the second proposal will require credit unions to recalculate the impact a risk-based capital rule will have on their institution and members. NCUA and credit union trade associations have created several calculator tools to help credit unions determine their risk-based capital ratio under the new guidelines. However, it will be more labor intensive to calculate the impact than the last time. Making adjustments to the risk weighting categories means the factors used to calculate a credit union's ratio are not entirely drawn from pre-existing call report fields. Credit unions now will need to input some of their own numbers to get an exact calculation.
Among the changes, NCUA revised risk weightings for categories such as MBLs, CUSOs, real estate loans and investments. For example, if an equity investment in a CUSO is consolidated into a credit union's financial statement under GAAP, there is no separate risk weighting. Unconsolidated CUSO equity investments are weighted at 150 percent. Under the previous proposal all equity investments in CUSOs were weighted at 250 percent. Long-term investments under the new proposal are weighted by the investment's credit risk rather than the Weighted Average Life of the investment.
Additionally, NCUA adjusted both the asset size of credit unions that are subject to the risk-based capital ratio requirements and the risk-based ratio threshold. The proposal's risk-based capital ratio now covers federally insured natural person credit unions over $100 million in assets (instead of credit unions over $50 million in assets). That said, credit unions at least $80 million in assets should still undergo the same review and recalculation process, as growth by the time this rule is effective could subject them to the requirements of the rule. The proposal also reduced the risk-based capital ratio threshold down to 10 percent for a credit union to be considered well-capitalized. This was originally 10.5-percent under the first proposal.
While improvements were made to the proposal, credit unions should pay close attention to the changes that were made and consider how they will impact the cooperative. Details surrounding higher capital levels and lower concentration levels in certain areas can impact a credit union's strategic planning and concentration of certain products.
Respond: NCUA is accepting comments until April 27, 2015. If finalized, the rule will be effective January 2019. Do not forget to update your board of directors on this proposal and provide them with an opportunity to express their opinion on the impact it will have on the strategic direction and future of their credit union. Regardless of whether this rule immediately impacts your credit union, it is important for your board to understand the change in the compliance environment and the regulators position on concentration and risks concerning capital.
Finally, credit unions should work with their trade associations if leadership needs assistance in evaluating the proposal and articulating concerns or feedback on the proposal. With the limited resources credit unions have to devote to proposed rules, trade associations can help relieve some of that burden. Trade associations can also point you to the plethora of comparison charts, explanations of risk-weightings, calculators and other resources to help you digest the details of this proposal.
If we've learned anything from the first proposal, it's that comments make a difference. If there were positive changes made in the revised rule, let NCUA know. If there is still room for improvement to help the future of credit unions and services to credit union members, let NCUA know that, too.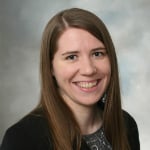 As Regulatory Counsel, Erin O'Hern oversees PolicyWorks' credit union league compliance services managing compliance inquiries, informing credit unions of new compliance requirements and providing a comprehensive resource of state ...
Web: www.policyworksllc.com
Details