How to be a savvy online shopper
We all know that online shopping is extraordinarily convenient. Whether you're purchasing a gift for a family member, friend or just treating yourself, you can buy virtually anything from your computer or mobile device. The question is, though, are you a savvy online shopper? Below are a few helpful tips for getting the most out of your money while making those mobile purchases.
Subscribe to email alerts – When you visit an online shop, you will often be asked to sign up for their recurring emails. Although no one likes a clogged inbox, take advantage of the discount offered for subscribing (which can range from 10-20%). Email blasts are required to include an unsubscribe option, therefore after you use the promo code provided, you are free to remove yourself from the list.
Check out online consignment stores and private shopping clubs – Groups like Zulily and Gilt Groupe are free to join and are great resources for finding high-end items at discounted prices. Local consignment stores often have an online shopping option and Facebook also supports many private shopping groups selling high-end items in your local area.
Download retailers' mobile apps – Companies like 1-800 Contacts will offer customers a percentage off for downloading and ordering through their mobile app. Even a small amount off your purchase can help, and like the email blasts, after you take advantage of the offer provided, you can always delete the app from your device.
Discover a cheaper way to wander – Don't automatically assume you can't travel just because you are on a tight budget. Sign up for alerts from Airfarewatchdog. When you input your ideal travel destination, they will notify you of the best deals available. VRBO and Airbnb have a large selection of affordable accommodations for your next trip, and Living Social offers daily cost-effective updates on unique events, excursions, and experiences in your local area.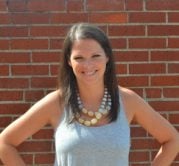 Wendy Moody is a Senior Editor with CUInsight.com. Wendy works with the editorial team to help edit the content including current news, press releases, jobs and events. She keeps ...
Web: www.cuinsight.com
Details