School's out for summer!
4 ideas for keeping kids busy while on a budget
We all know you can find almost anything on Pinterest. Luckily, that includes ideas that cost next to nothing that will keep kids busy over the summer months. Whether it's fun indoor activities for rainy days or money-saving outdoor play, check out the site and save ideas to "pin boards" to refer to all summer long.
Visit the local library
A trip to the library doesn't have to be a bore for kids. Most local libraries offer summer programs that are both educational (a win for parents) and entertaining (appealing for kids). It's also a great way to pick out books children will actually enjoy reading rather than ones they're simply required to keep up with while in school.
Bring on the boredom
Kids are so busy during the school year that it's important you remember the reason for summer vacation- to chill out. Children naturally want to be active but also encourage them to embrace down time while they have it. Watch movies, read those new library books, or just enjoy a relaxed, unstructured day.
Check out your local parks and recreation department
While summer camps can be more on the expensive side, day camps, often offered through your local parks department, can be a much cheaper option. These camps allow for kids to get outdoors and explore without the cost associated with a high-priced sleep-away camp. Also, the recreation department will typically promote their local summer offerings for children. Many areas have free splash pads or inexpensive water activities for kids, as well as movie nights in the park or other reasonably priced family entertainment.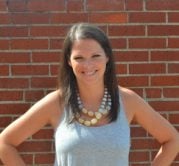 Wendy Moody is a Senior Editor with CUInsight.com. Wendy works with the editorial team to help edit the content including current news, press releases, jobs and events. She keeps ...
Web: www.cuinsight.com
Details